Savage Dragon #207 and #208 Review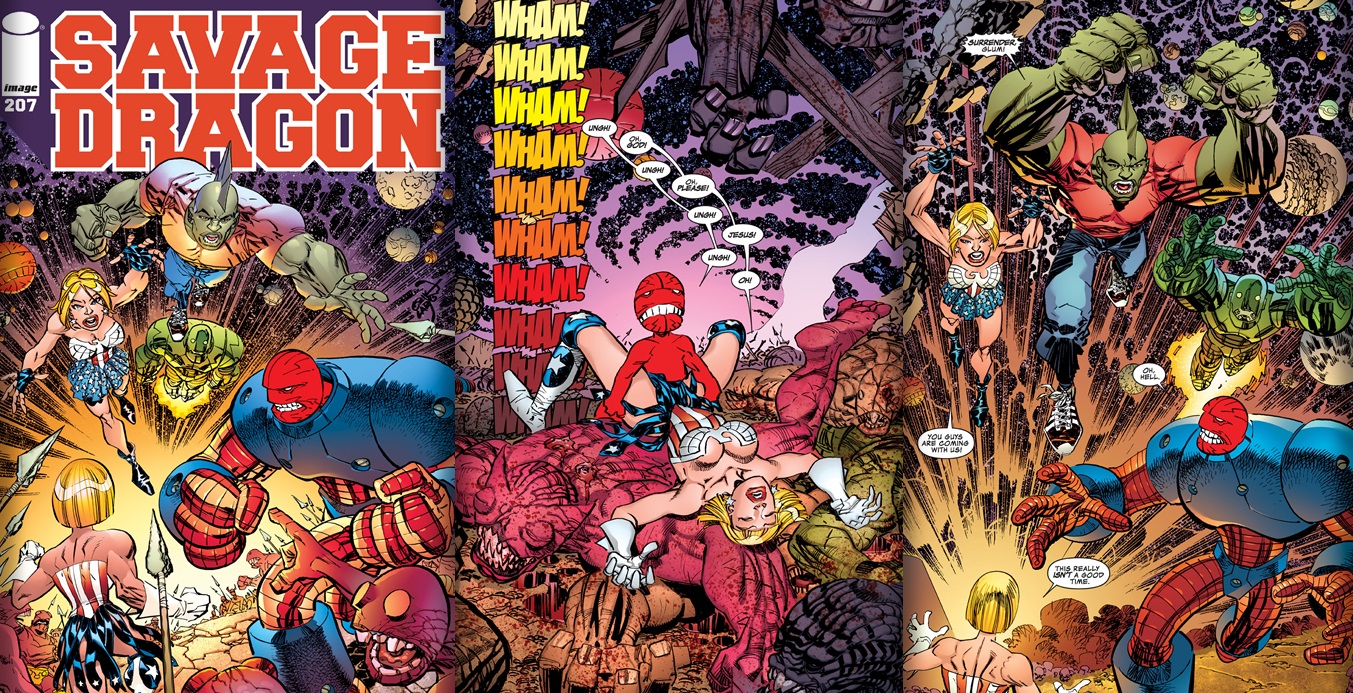 NEW STORY ARC. Malcolm Dragon, Battle Girl, and Rex Dexter go into Dimension-X to rescue Angel Dragon and bring Mr. Glum to justice. In Final Battle!
Evil alternate counterpart of Angel and her world conquering lover Mr. Glum attempt to take over another planet but must flee when a devourer of worlds shows up. Before they can get there bearings Malcolm, the real Angel and Rex attack.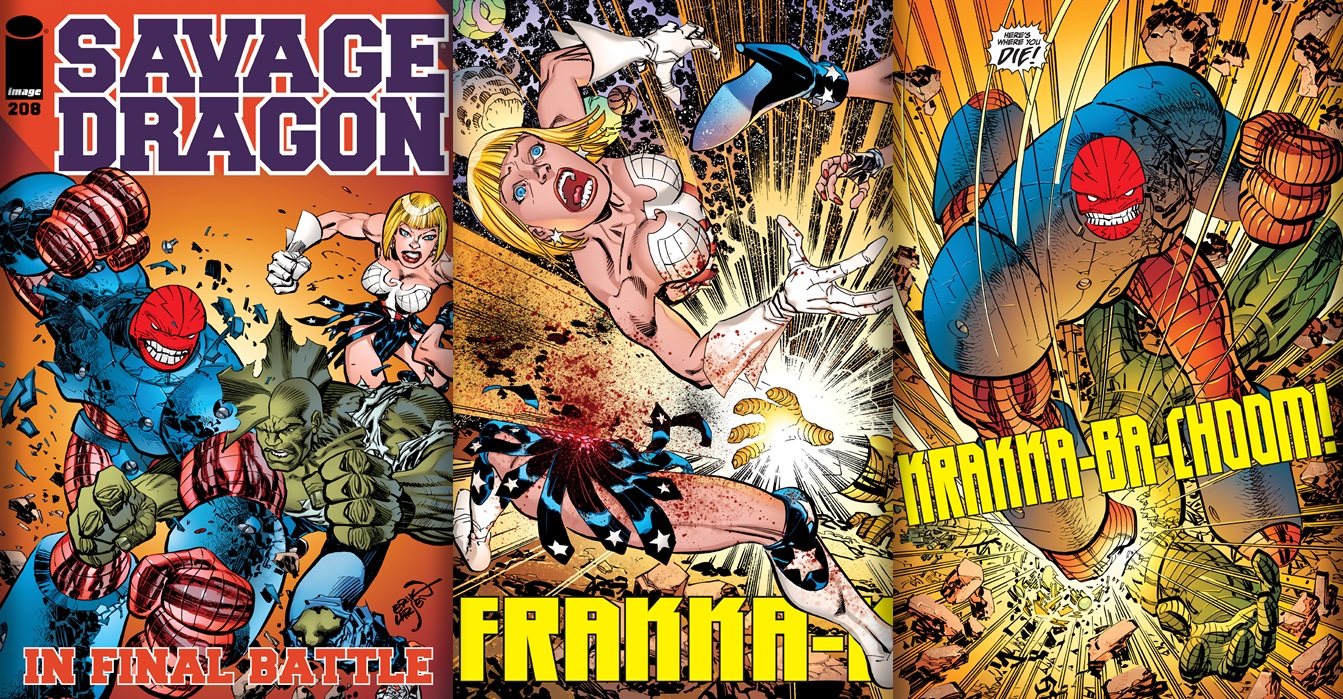 What I thought
Sex on the bodies of the dead? Kinky and over the top, sure, but this is Savage Dragon and it wouldn't be without some outlandish scene or two. The action was also quite the spectacle and man how I enjoy the divine visuals of Erik Larsen. It's no secret that Larsen is my favorite neo-Kirby style artist. Every single panel is delectable and etched with intricate detail. It also helps that this book has always been one of image's most consistent books. In issue #207 we get a healthy dose emotional resonance with evil Angel showing just how psychologically scared she was by losing her mother and her violent love affair with Glum. It was also obvious that while they have a highly dysfunctional relationship both parties love each other dearly. I found this endearing as it married Drusilla and Spike from Joss Whedon's Buffy. Issue #208 meanwhile was action heavy. This again is one of the few books that still radiates an authentic 90's vibe. Again emotions and tensions were high as Glum witnessed the death of his love, evil Angel. Then in cruel emotional revenge he killed Rex. Our heroes won but at what cost. Glum is thrown in jail but with Rex's death Maxine, Malcolm's pregnant Asian girlfriend's life is left in the balance. As a normal human her body will not be able to withstand birthing a super powered part alien child. There is also the issue of Maxine's rift with her parents that will soon be addressed. The only real winner is the alien who was forced into the servitude of Glum, he's now free, with Angel's mother in a test tube and holding a mint condition Glum Armor.
Verdict
I can't stress enough that this is one of the best books being published right now. Erik Larsen is a triple threat on art, inks and story. Savage Dragon is unstoppable!