The Black Perspective: The Return of the Black Cowboy
In 2012 writer/director Quentin Tarantino's American Western film Django Unchained hit movie theaters.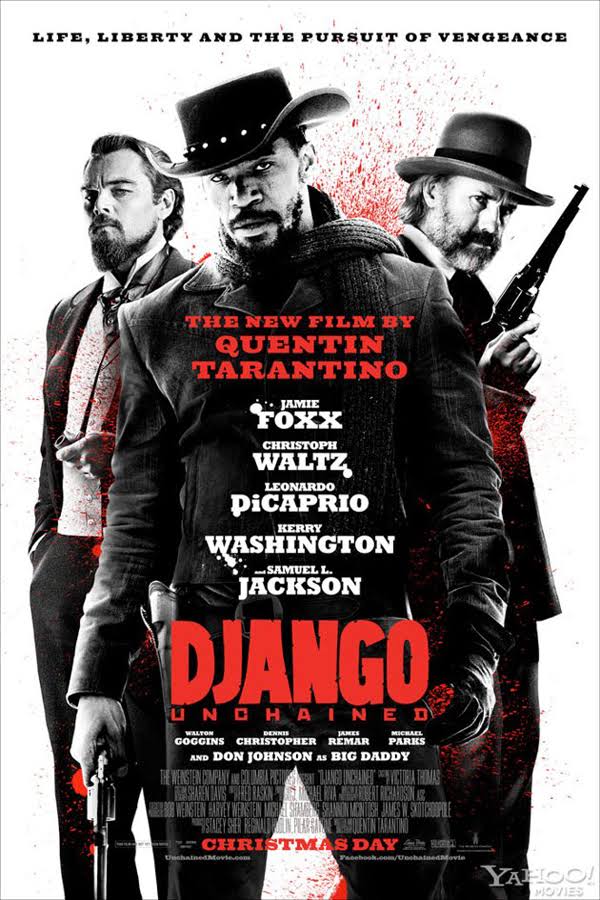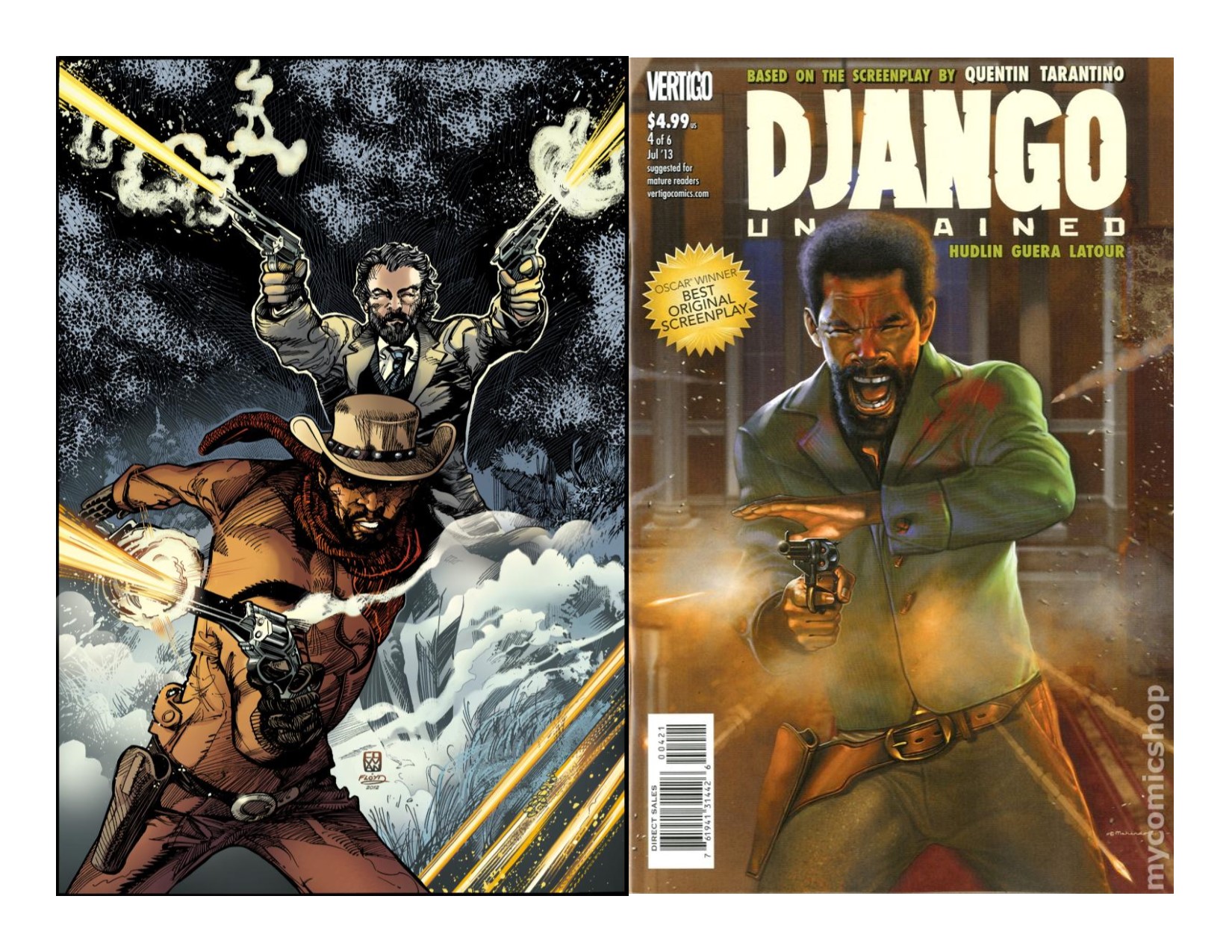 The movie, often referred to as a "highly stylized spaghetti western", is the story of Django, a slave who is in search of his wife Broomhilda, who had been taken from him. Django encounters Dr. King Schultz who is a bounty hunter in search of three wanted criminals. Dr. Schultz stops the group of slavers that had recently bought Django, and offers to buy him. Dr. Schultz buys Django  and promises him his freedom in exchange in helping him. Django stays with Dr. Schultz through the winter and is taught bounty hunting skills and given half the money on bounties he helped Schultz with. Schultz also offers to help Django hunt down and free his wife from the cruel slave holder that held her. The film starred Jamie Foxx as Django, Kerry Washington as his wife, and Samuel L. Jackson as Stephen.
Although the filmed garnered academy awards, it faced a host of criticism for its portrayal of slavery and use of the word nigger, and for its use of violence and some historical inaccuracies. In 2013 Reginald Hudlin, who was also a producer on the film, took Tarantino's original screenplay, and adapted it into a seven issue miniseries, written by him, and illustrated by various artist including Denys Cowan and also Mshindo Kuumba providing a variant cover.The miniseries, which included scenes that didn't make it into the movie, including an alternate ending, was also a success, with the first issue of the series not only selling out, but going for a third printing. The overall series got solid reviews, but it was pointed out how inconsistent the artwork was as the issues changed from one artist to another. Although not too much a distraction, some of the art fits very nicely into the western style story, while the other artist contributions didn't seem to fit that well. Still, this epic western was well received and proved the strength of a Western in modern times.
The history of the Western comic genre dates back to the early newspaper comic strips appearing in the late twenties with comic books arriving in the thirties. Characterizations of Blacks in those early western comics were stereotypical and racist, while portrayals of Native Americans were more realistic, although they were often cliché or in some cases exaggerated. In actuality, the history of Black Cowboys is a long and proud one, with some of the most familiar stories and characters that are known are about or based on real life Black Cowboys. With a third of all cowboys being black, there was definitely a strong black presence in the west. During that period, there existed all-black towns such as, Blackdom N.M., New Philadelphia Ill., Nicodemus Kansas, and Langston Oklahoma to name a few. Blacks still faced some prejudice, but overall were accepted and left alone. Also represented was the Black woman, with women like Biddy Mason, who was a former slave but became the richest woman in California, or men like Benjamin "Pap" Singleton, who founded the city of Nicodemus Kansas. In the modern comic age, Lobo which was about the adventures of a Black western hero and who became the first Black with his own solo series in 1965 which was published by Dell Comics and ran for two issues. Also, in 1972 Reno Jones was given his on solo series by Marvel entitled, Reno Jones, Gunhawk, which made him the second African American to get his own solo title from Marvel (Luke Cage was the first). The series only lasted one issue.Even more recently we have seen Black Cowboys appear in in stories such as the web comic High Moon which counts the cowboy/werewolf Eddie Conroy among its cats, Jonas McCabe from the short story, "Reflections In the Water" which is found in the 2008 Issue 7 of the Comicbook Artist Guild Anthology, and Atticus Man, the bounty hunter from the Loveless comic series that ran from 2005-2008
With the success of Django Unchained, a sequel has been hinted around with Django teaming up with an older Zorro. In November 2014, DC and Dynamite teamed up to publish a 7 issue miniseries written by Quentin Tarantino with art by Esteve Polls entitled Django/Zorro, which is labeled as the official sequel to the movie.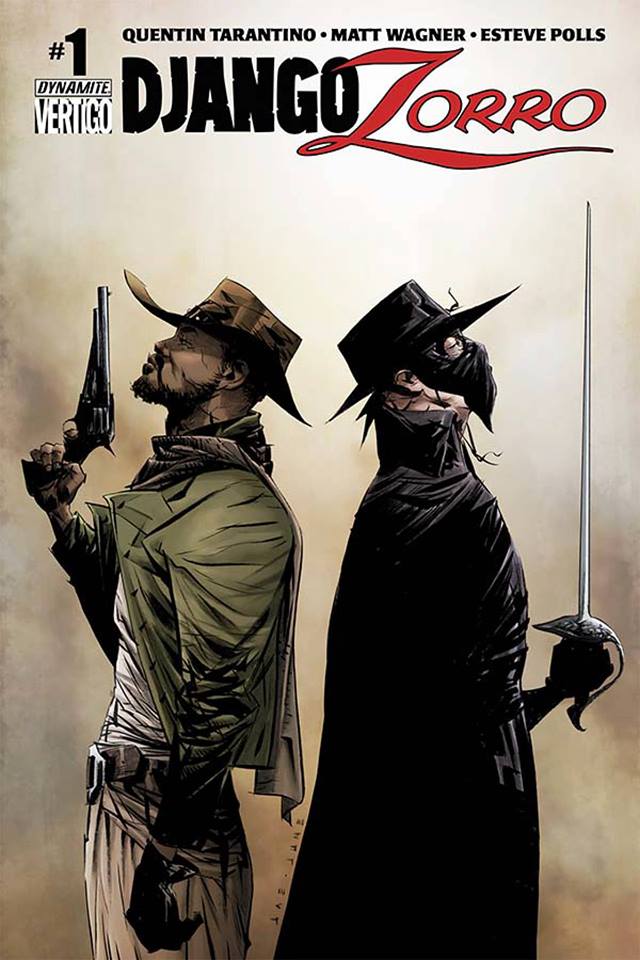 The series picks up several years after Django Unchained, with Django once again working as a bounty hunter. With a warrant on his head back east, he settles Broomhilda down near Chicago and operates in the western states, sending money to her when he can. By chance he runs into the stately Diego de la Vega and hires on as his bodyguard for a job, but finds himself drawn into helping free the local people from servitude from a cruel and evil master, and learning that slavery isn't something that just blacks had to endure. In the Phoenix territory of Arizona, Gurko Langdon has set himself up as the "Archduke" of Arizona, and has enslaved all the locals in anticipation of the Transcontinental Railroad. It is Don Diego's intentions to free the enslaved people of the Yaqui tribes who live in the territory and unravel the lies and deceptions perpetrated by the Archduke. When Zorro suddenly makes an appearance, Don Diego turns to his "bodyguard" Django, who saw Zorro in action and realized that his employer and the masked hero are one and the same, to help him hide his secret identity, which prompts Django to take on the role of the legendary swashbuckler.
The series overall is nicely paced and the story is very intriguing. The art by Polls is very stunning to look at and fits beautifully along with the story. If the upcoming film sequel is going to be based on this miniseries, then be ready for another epic western masterpiece.
Here is a partial list of Black towns in the Old West:
Greenwood, Oklahoma- also known as the home of Black Wall Street
Langston, Oklahoma
Nicodemus, Kansas
Buxton, Iowa
Blackdom, New Mexico
New Philadelphia, Illinois
Here is a partial listing of some of the Blacks in the West:
Nat Love- also known as Deadwood Dick
Charley Willis- called The Singing Cowboy
Bill Pickett- invented sport of Bulldogging
George Glenn- rode the famous Chisholm Trail
Mary Fields- also called Stagecoach Mary
Bass Reeves- the first Black US Marshall
Ben Hodges
Henrietta Williams Foster
Biddy Masen
Here is a partial listing of Black Western movies
Buck and the Preacher- 1972
Posse- 1993
Los Locos- 1997
Buffalo Soldiers- 1997
Gang of Roses= 2003
Brother In Arms- 2005
They Die By Dawn- 2015