Avengers (2013) #20 Review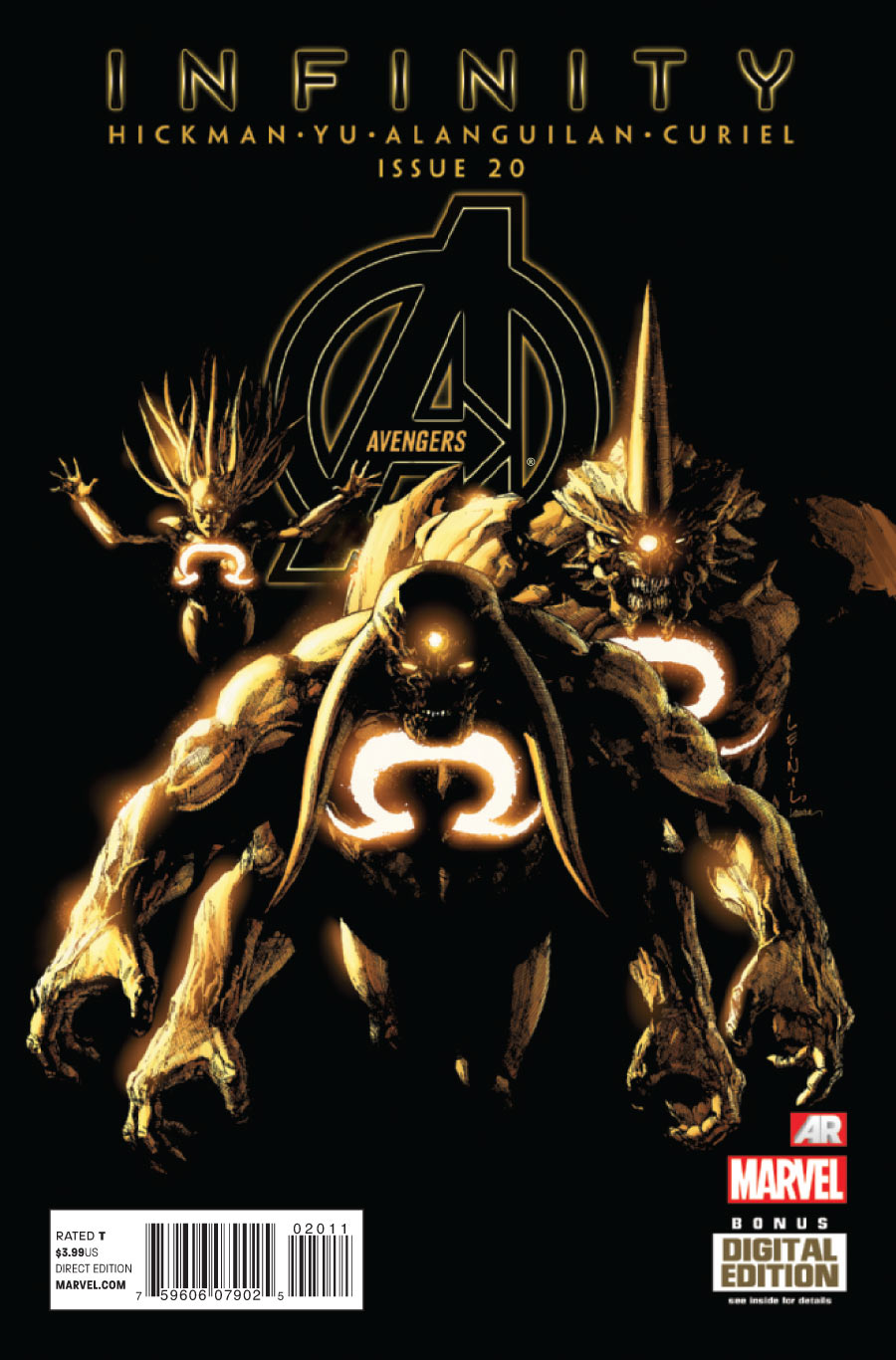 INFINITY TIE-IN – "AVENGERS UNIVERSE: III"
Unexpected overtures from the Builders.
A meeting of Ex Nihilos.
Total, unconditional surrender.
The Good
Cover- Bathed in yellow light this month we have the other Ex Nihilo stepping from the shadows. It's pretty damn awesome looking and stands out on the stands big time!
Interior art-Leinil Yu continues to provide top notch art from beginning to end. No complaints from me.
War-This issue the council realize they may still not be able to win the war despite turning the tide last issue. They send word to the planet Hala which houses the only builder who has not fled. Captain America laments that must surrender before things get worse.
Abyss and Ex Nihilo/a- Now this is an unexpected turn in the war. All the golden beings similar to Ex Nihilo have been used as foot soldiers in this war by the builders. They have also just realized that they may have been lied to since an "Abyss" still exists. They rally as a third power in this war who will no doubt go after their creators for this betrayal.
Black Heroes– Nightmask, Sunspot are back in the saddle after being captured in the early part of the war, now hopefully they get some time to shine!
The Bad
Like just about every issue of Infinity this one is full to the brim with plot and story developments that come in such rapid succession you can't help but feel either overwhelmed or lost. This is not the most accessible series for new readers since so much is related to Hickman's New Avengers (2013) and Avengers (2013).
The Ugly
Hickman continues to wow me with every new issue and my man crush for him is approaching Grant Morisson and Joss Whedon levels. I'm in love with Infinity and everything it encompasses. The scope is epic, the story has so many layers and these tie in books contain great clarity and fits seamlessly in the overall narrative. 4.5/5