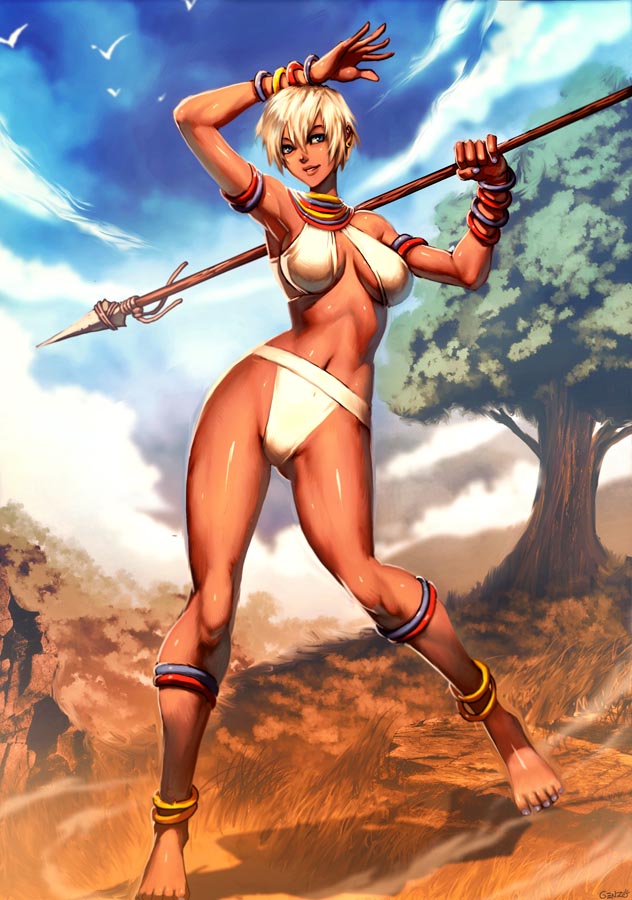 Created by: Capcom
1st appearance: Street Fighter III – New Generatio, 1997
Nationality: Kenya
Team Affiliations: None
Legal Status: Unknown
Weight: 120 lbs         Height: 6′
Eyes: Blue                  Hair: White
Relatives: Unknown
Skills and Abilities: World class Capoeria fighter.
Products from Amazon.com
‹
›
Biography
Elena is an African princess from the East African nation of Kenya where their culture is big on fighting.Despite her love of fighting she was studied as an exchange student in Japan and later France. She first appears in the Street Fighter 3 era of games beginning in 1997.
Gallery
[youtube=http://www.youtube.com/watch?v=f07Xotv9GcQ]