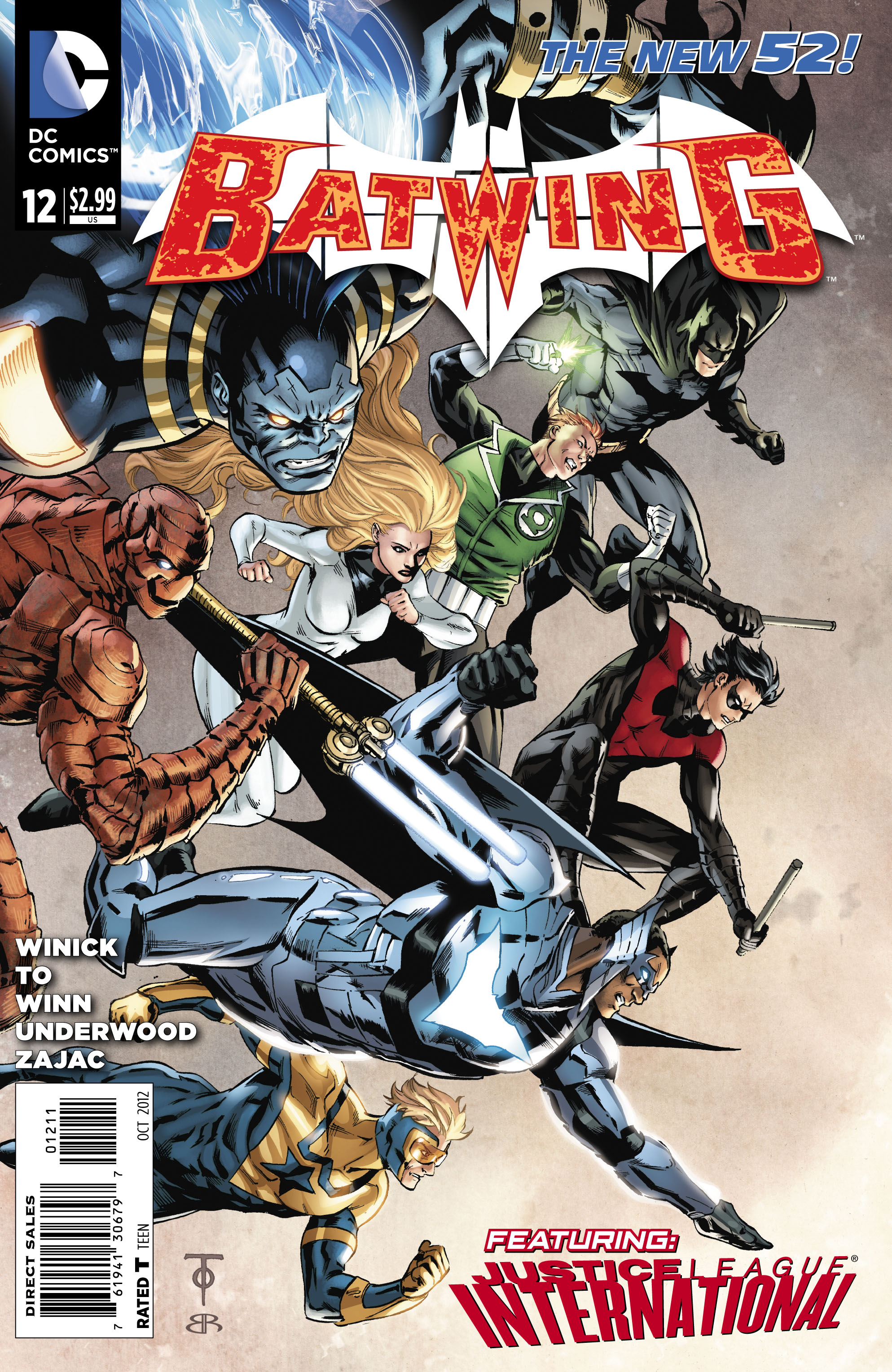 The secrets of mad dictator LORD BATTLE revealed!
NIGHTWING in action in Africa!
Plus: JUSTICE LEAGUE INTERNATIONAL vs. BLOODSTORM!
Summary
The Justice League International and Batwing are facing off with Lord Battle and his honor guard: Striker, Neith, Sniper and the alien Fallen. In Gotham batman quickly realizes that Lord Battle's powers are tied to the land itself. Batwing throws him out of the border where he quickly loses power. Unfortunately they also realize that the prosperity and vitality of the land is also tied into his presence there.
They sentence him to imprisonment and he willing complies to keep his land and people healthy. Elsewhere King Shadow is pleased with the turn of events as he plans to conquer all of Africa.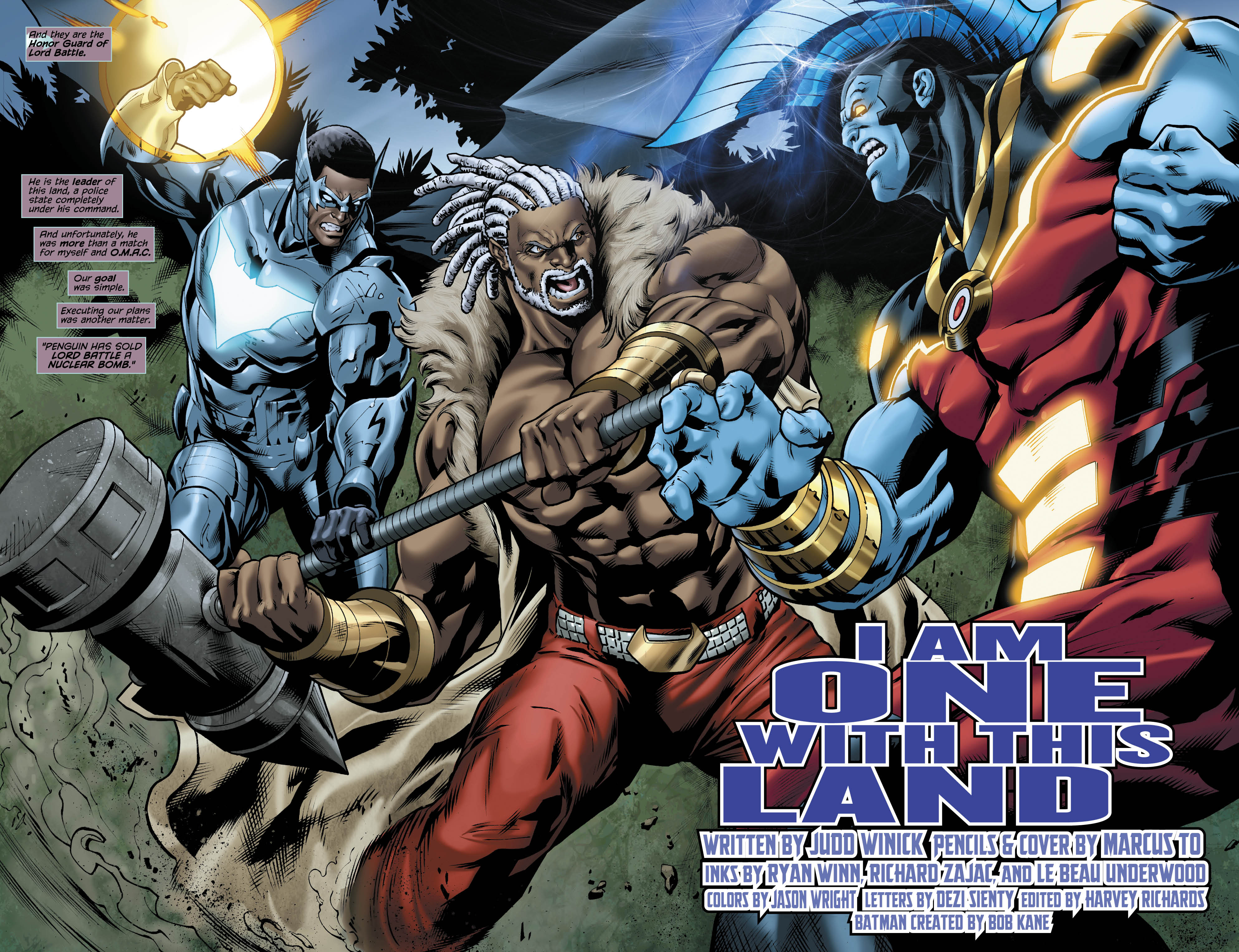 The Good
Cover- Guest stars overfloweth in this attractive though over crowded cover.
Art-Marcos To turns in the best art he's given us since taking up the art reigns on this book.
Black Heroes and Villains- This book has been championing the ever expanding Africa in this new diverse DC universe and you really have to give it up to Judd Winick who has been coming up with great villains and adventures for our hero. This last adventure has given us Striker, Neith, Sniper, King Shadow and Lord Battle. There's something to be said about the organic way that Africa is being expanded in this book.  Not only is it a joy to follow the titular character but new black superheroes and villains have become par for the course. I can't wait to read Batwing #0 and see what Lord Shadow brings next issue!
Action- Action junkies will be very happy the entire issue was one big ole fight!
Lord Battle– Honestly I'm intrigued by this patriotic villain. His symbiotic powers with his country are unique; I hope to see more of this guy.
Resolution- This issue was really one big fight but what happens after Lord Battle is defeated speaks volumes about world politics, in typical fashion the US swoops in and instills democracy……
The Bad
Guest stars- I expect some may lament that this series has so many guests ever so often. Batman is ever present and some may hate that. Now the JLI are here and while they are only in a supporting role I expect the fact that Batwing always needs assistance to be a point of contention.
The Ugly
Judd Winick and I need to sit down in the coming months because this is a shining beacon for black superheroes in the dc universe after Static Shock, Mister Terrific and now Voodoo have been cancelled. Not just is this a good black superhero book, it a good all around book! One of the best and brightest I pick up every month, if you haven't you should pick up this series now!  3.5/5