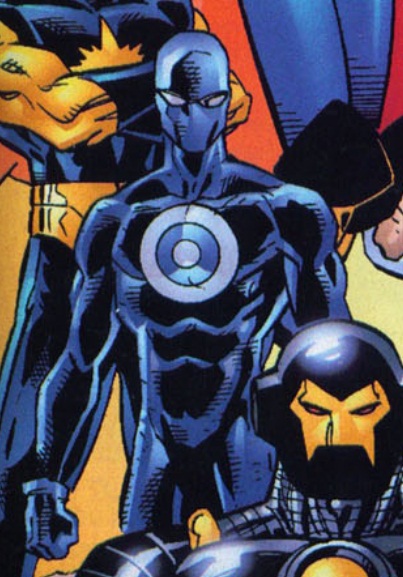 Publisher: Marvel Comics
Created by:  Tom Defalco
1st appearance: Avengers Next #1, 2007    
Nationality: Unknown
Team Affiliations: Avengers Next
Legal Status: Wanted criminal in many countries worldwide
Height: 5'9              Weight: 140 lbs
Eyes: Brown             Hair: Black
Relatives: Unknown
Skills and abilities: Skilled thief
Powers: He has the power to teleport himself and others across vast or short distances.
Biography
A thief for hire who fought with the Avengers, Spider-Girl and others before being hired by Loki's daughter Sylene to steal from the Avengers in hopes of turning the planet into a new Asguard. During the ordeal he joined with Earths forces to repel the villain.
He was then offered probationary status on the Avengers team in hopes of reformation.