There's something to be said about reading and writing and how much it really does change your life on every conceivable level. Before I even started this site I had tried and successfully found that comic books were a far better way to teach young males an appreciation for books and reading. Imagine how thrilled I was when I ran into Birte Timm, called Brite by her friends who's part of the "Help Jamaica" organization which is all about facilitating and nurturing reading programs here in Jamaica.   I was so impressed with their work I had to sit down with Brite to share the details on this exciting and life changing Non Profit organization.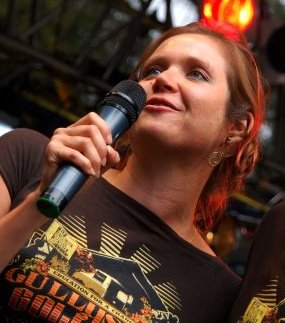 Tell us a bit about yourself
My name is Birte Timm, in Jamaica many people call me "Brite". I am born close to Hamburg, Germany, and studied history, philosophy and educational studies at the University of Hamburg. I am currently working on finishing my PhD thesis about the Jamaica Progressive League, one of the first groups that demanded self-government for Jamaica. I currently live in Berlin, but during the past years I spent much time living and working in Kingston, which really became my second home. I love Jamaican music and I love to dance, I love cooking, discussing, reading, meeting interesting people and live life to the fullest.
Tell us about Help Jamaica, How was it formed?
The idea was born when I visited the Trenchtown Reading Center. The founder, Roslyn Ellison from Canada, had invited me when I met her at the place I was renting at Black Scorpio Studio. When I saw the type of book collection with its focus on Caribbean literature, history, children books and biographies, the idea connected immediately. For a long time, I had the vision to work with youths, do explore alternative approaches to education, to offer opportunities to the bright and ambitious youths that lack access to the resources and the environment that channels intelligence into knowledge to empower themselves. But it was at this time, that the idea manifested and a concrete vision took shape. The next time I went to the TRC to show it to my boyfriend, Hilmar "Hille" Keding, who was likewise impressed by the atmosphere in the facility, and the kids that were all engaged in educational activities and beamed with joy about the books and games that were offered. He immediately shared my vision to support the TRC by fundraising activities in Europe.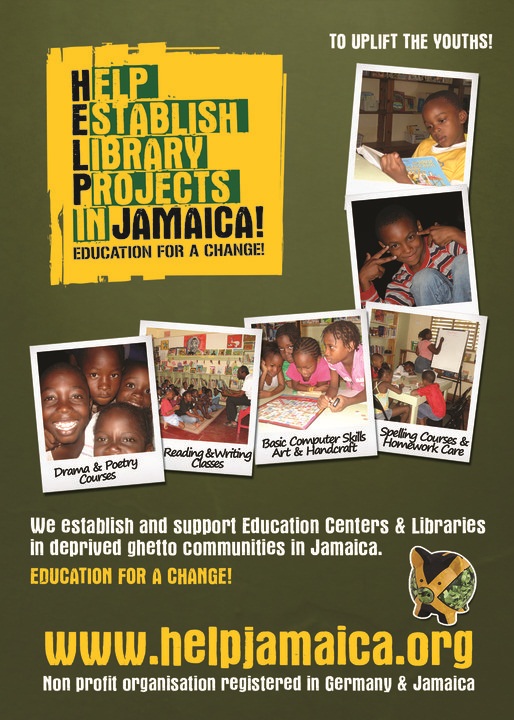 As a selector for one of Germany's biggest sound-systems, Soundquake, he had the links to make things happen. We started to cooperate with a T-Shirt company that produced a charity T-Shirt for the TRC and organized charity parties in Germany. Our efforts were met with enthusiasm and success, so that we decided to put things on another level and to build another similar facility in Kingston. Together with a friend, Kevin Thompson, and some other people from Cassava Piece, we started to map out how things could be going and started to look for a suitable building. In August 2008, we officially registered the non-profit organization in Germany and started to look for members and supporters to stem the work. Our little team started to grow, and many supporters of the first hours are still very active in the organization. In March 2009 we additionally registered a non-profit organization in Jamaica. In October 2010, two of our members joined our board in Germany; Nadia Hentschel from Sentinel Sound and Annina Beck. They share not only their links in the music industry, but also their professional educational experience and are instrumental in the design of our educational concepts. Annina now takes care of our accounting and financial matters in Germany. Both of them have been in Jamaica around the time of the opening and helped to build the Education Center that we recently opened in Cassava Piece from scratch. They and the whole team of HELP Jamaica! members and volunteers dedicate an impressive amount of time and dedication towards the project … without all this voluntary work, for example by our volunteers on the ground, Julia, Ashanti, Janika, Maja and many others, the project would not be possible.
What does Help Jamaica do?
HELP Jamaica! raises funds to support and establish educational projects in Jamaica. We focus on literacy and want to provide access to knowledge, support creativity and encourage talent to build the self-esteem of young people. Our projects are aimed to especially support youths who grow up in poor inner city communities and often lack the access to books, computers and also to encouragement to focus on education and to explore and develop their talents. For this purpose, we established our first Center in the community of Cassava Piece in Kingston 8. We offer daily homework assistance and help with Gsat and CXC preparations, reading and literacy support, art and craft, computer classes for young and old, maths classes, a gardening class where kids learn to grow vegetables, various games and outside activities, a weekly drama group, we soon want to form a football and a netball team, start a youth club and have millions of ideas what else we would like to offer! But of course, funding is crucial, so we start basic and very happy about what we can offer already.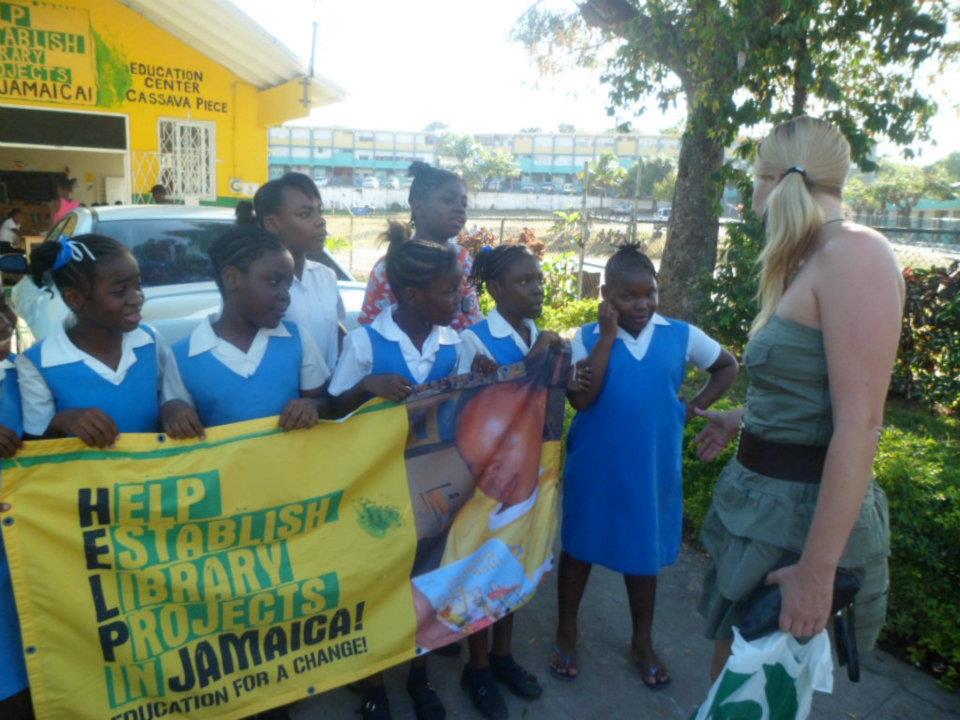 We hope that we can help bridge the gap between uptown and the poor and disadvantaged communities and hope that a lot of Jamaicans who had enjoyed a good education take on responsibility and support our project in whatever way. Internationally, HELP Jamaica tries to offer a channel for people who love Jamaica and its culture to directly support young people in their development and thereby help them to help the whole country. The next generation is confronted with a big challenge to deal with the problems the country faces, so the youths need to be well equipped!
Why was Jamaica chosen as a Beneficiary of Help?
Well, Jamaica and the love for the music have been there even before we thought of a project. So there was no need to choose a country… Everything just developed naturally. Everybody who is involved in HELP Jamaica! shares this deep love for the country, that was at the foundation of the idea. The majority of the funds are provided by people who live with Jamaican music and culture every day. Bob Marley's message had truly spread out all over the world. Many Reggae artists today help to spread not only the positive vibes that Reggae music embodies, but also the protest against the bad living conditions, the discrimination, the hardships that growing up in Jamaica also means for many. We believe that people who play sound systems, who love Reggae and Dancehall, who love to sing and dance wish to contribute to the upliftment of the people and to give something back for the gift they receive through the music. This is true for the founders, the members and the supporters, this is the foundation of HELP Jamaica! Apart from that I believe that Jamaica as a country really needs many projects like the Center in Cassava Piece to overcome poverty, divide, violence and hatred that is poisoning the society.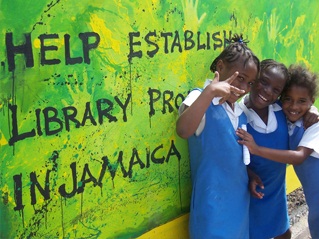 As a non profit organization how do you keep things going?
All our work in Germany is done by volunteers in and outside the organization. Without the selfless efforts of the members of HELP Jamaica! and of all supporters, our work would be impossible. For example, our webmaster Severin Collins and our designer Hekmek, who developed the logo, constantly donate their services. Since we have started to work in Jamaica, volunteers from Germany have been living in Jamaica for several months and helped establishing the facility. In Europe and slowly also in other parts of the world, people get to know HELP Jamaica! and support our work with donations, charity parties, or donations of books and material. So many sound systems from all over Europe have organized or played at charity party's and donated the proceeds, artists and musicians performed for free… Jamaican bookstores like Bookophilia and Sangster's Book Stores and the Book Industry Association have been instrumental in providing our initial collection. Food For The Poor donated a computer-station with 10 monitors. The German Embassy has provided a grant of 10.000 Euro for the renovation of the building and the landscaping.
The promoters of Germany's two biggest Reggae Festivals, support us, the Summer jam in Cologne by asking for donations from the people on the guest list and Sheriff, the promoter of the Reggae jam in Bersenbrück donates 5000 Euro after the festival and offers us place for our info-booth in the middle of the festival ground. Sound-Systems and promoters organize charity parties for HELP Jamaica! and donate the benefits, artists, bands and selectors perform for free and many individuals support us with donations or by subscribing to our supporting membership (you can download the form on our website).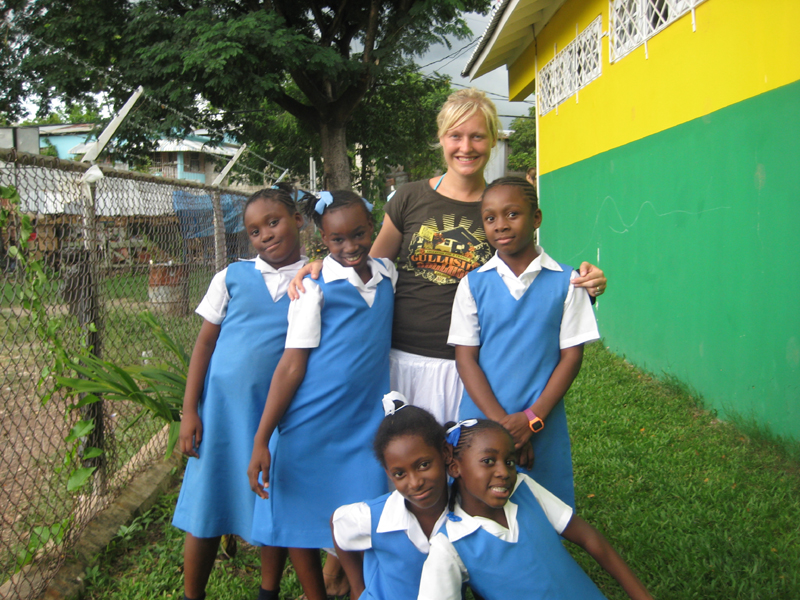 We also sell charity products, like the "Gullside College" T-Shirt that the Swedish Label Skank had produced for us without taking one cent for the design or the distribution; this year we will have new edition on another color and try producing the shirt also for girls. We sell charity calendars for which professional photographers donated their pictures, from Stasha Bader (Rocksteady – The Story of Jamaican Music) to Peter Dean Rickards (Afflicted Yard) and many many more. The artist and comic author Nicholas DaSilva included us in his "Dread and Alive" story and donated a percentage of the proceedings. The German "Help The Children Foundation" donated towards the opening ceremony and money for printing staff T-Shirts. Many more people supported us, too much mention! Currently we work on a cooperation with the artist Michael Thompson and we will produce a set of art-postcards that will be available in a few weeks. So in a nutshell, everybody who supports our work helps to keep things going…
What impact do you think Help Jamaica has on young people?
The HELP Jamaica! Center in Cassava Piece offers all sort of support, from homework assistance to creative arts. The books provide inspiration and encourage youths to appreciate their heritage and to know their history. Access to computers prepares and equips them with the necessary skills to be competitive in job applications. The guided usage of the internet connects them with the outside world and helps them to do the research for their various projects at school and all information needs they have. We hope we can have a positive impact on the life of the young people who come daily, and it is a very good sign, that a lot them come on a regular basis, many of the 50-60 kids that come daily are there every day. The team of professionals and assistants from the communities act as a positive role model and tries to encourage the youths in their personal development. The love, respect, encouragement and appreciation that the kids feel when coming to the Center alone can change how they feel about themselves.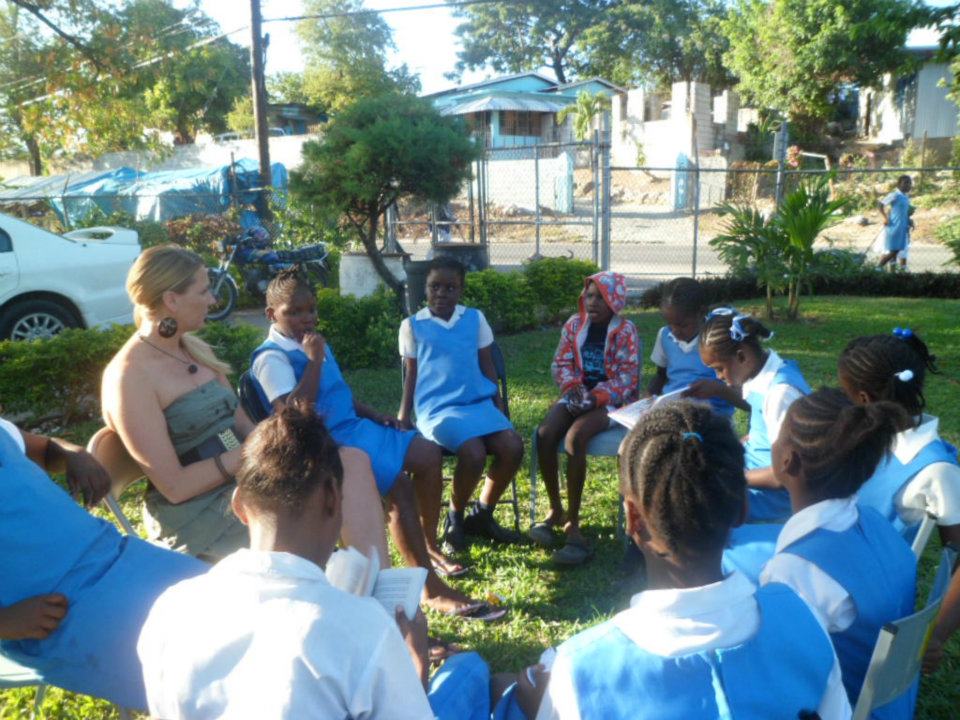 Why do you believe that Reading is so important?
Reading has played a crucial role in my personal upbringing, my parents used to read to me before I went to sleep, my grandfather read to me every mid-day and so I was blessed to grow up in a lot of phantasy worlds. I couldn't wait to read for myself and since then, I do that extensively. I believe that reading and books provide inspiration for children and helps them to develop their personality. By exploring other worlds and learning about different cultures we inescapably develop a different outlook, fresh ideas, new ways of thinking. It also equips you with powerful rhetorical skills and weapons to argue, to discuss and to convince people. Well, and of course you can learn all sort of things and expand your knowledge and your horizon…
What are the benefits of being able to read as opposed to not being able to?
At our opening ceremony, many of the speakers cited Garvey's statement that if you want to hide knowledge from a black man you have to put it into a book. Being able to read and have access to books about history, culture, biographies of inspiring personalities will inspire critical thinking. This is necessary to assume control over one's own decisions in life and can encourage young people to want take over responsibility for the surrounding they life in, for their communities and their country. Illiteracy is a means to keep people uneducated and to deny them access to jobs, opportunities and a self-determined life.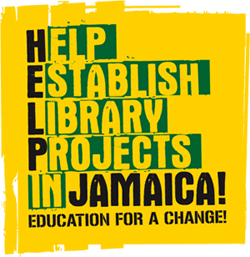 What kind of feedback have you gotten on the work you've done?
The feedback is overwhelming. Sometimes the encouragement and big-ups from very different types of people literally shake me up in the daily working routine and help me to overcome the many challenges and strives.
The feedback from the supporters and partners in Europe and America is really encouraging and everybody is proud and happy to see that our common efforts now start to bear fruits. The feedback from the children and adults who utilize the Center is wonderful. Their turn-out in considerable and increasing numbers is a proof in itself! About 50-65 kids utilize the Center and a great number of adults come every day to read a book, to look up things on the internet and to meet others. The community is proud that we all together have been able to establish this facility. We are really happy that many conflicts and feuds have been ended amongst people who now cooperate and are part of our core team. The Center has provided a sign of hope and encouragement and really has unifying effect on the community suffers a lot from division, violence, fear and suspicion. Many people have warned us and recommended to keep our hands off Cassava Piece as it would be too divided and to difficult. The fact that we have reached so far and really opened the facility within 2 years of planning and fundraising impresses a lot of people. So we got a lot of positive feedback from the community and also advise and support from the surrounding institutions, like the neighboring schools, the police, the Abilities Foundation, the Social Development Commission and many other organizations and individuals. What is missing now are the big companies that love the work we do and come on board by helping us to stem the monthly costs, to improve the facility and to finally one day make our dream become reality to open up more similar facilities in Jamaica in the future!
What's the proudest moment for you since Help Jamaica began?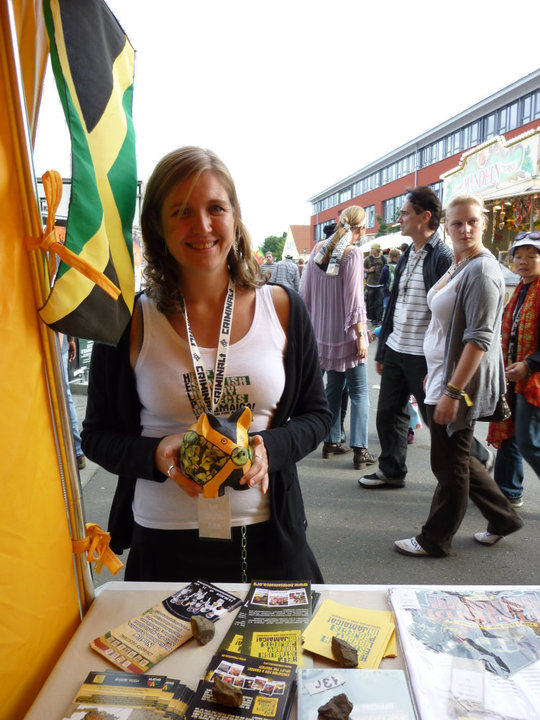 In the night before the opening ceremony a 23 year old youth from Cassava Piece I had not consciously met before approached me in front of the Center. He told me how much he loves to see what is happening and that the community really needs a library and community center. In that moment I started to realize that what we have dreamed of for two years of hard work, sweat and persistence was now about to become true and that young people already started to look towards the Center even before we have opened our doors to the public. During the whole ceremony on the next day an indescribably pride and joy was flowing through my veins – when Karl Samuda admitted that he has not been successful in his effort to establish a computer center in the building that we now use, when Romain Virgo sang "Who feels it knows it" and Darrio from the Subkonshens Camp encouraged the youths to fulfill their dreams. Or when Rising Star Second Winner Camaley from Cassava Piece encouraged the youths that everybody can rise up and had the Director of the Culture Department o the Ministry for Youth, Sports and Culture, Mr. Bartles, skank in a frenzie, when my partner Hille and I cut the ribbon and we all went inside and saw the finished library equipped with books and computers – that was the proudest moment, maybe in all my life.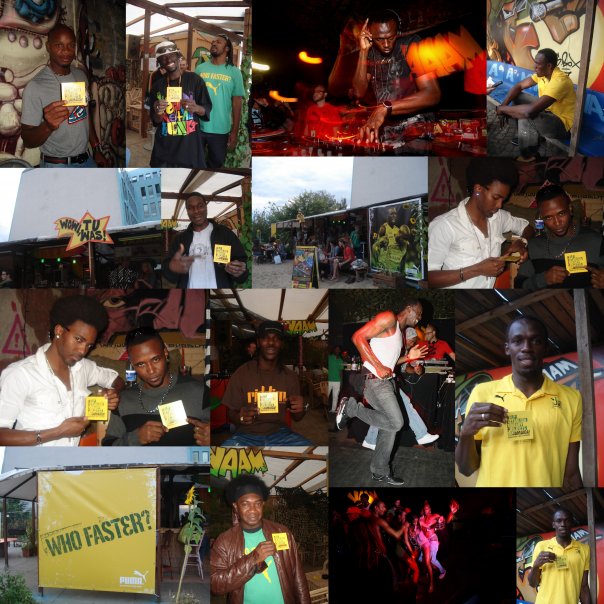 How can we the public help you continue the great work?
There are so many ways, and everybody can be a part of our effort! Of course one of the most crucial needs is to raise funds for the monthly expenses, the salaries, the utility bills, communication cost, and of course money for material, games etc. We also appreciate donations of books, art and craft material, office supplies, especially when directly donated in Jamaica, as shipping is a financial challenge. Individual donations, supportive memberships, charity cooperation with companies, charity parties or shows are ways how we do our fundraising at the moment. People can support our work by volunteering their time and actively help in the daily work at the Center. Business could donate towards our non-profit organization in Germany or in Jamaica and get their tax-deduces, we are looking for powerful partners from corporate Jamaica, but up to know we lack the time to really start approach them. Musicians and Artists can do free shows and charity concerts or donate their time and come give a music workshop to the youth at the Center. Journalists could write about HELP Jamaica! to raise awareness for our work – actually everybody can help to spread the word. Please have a look at our website www.helpjamaica.org – there you will find additional information on our project and also many ideas how you can join our efforts to HELP Jamaica!
Thanks for the time Brite and be sure to let us know when you need some volunteers next time, keep up the good work!