Green Lantern Corps #52 Review
Summary
Boodika is back to her senses but John and Natu have to stabilize her before she dies. Ganthet is able to safely remove an alpha lanterns power core. Henshaw demands Ganthet do the same to him, before he can the Lanterns attack along with the whole population of the planet. Henshaw subdues the natives, Ganthet gets a quick charge and they rally in frying Henshaw. Upon the destruction of his body he jumps into Boodika but inside her mind she defeats him cementing herself as her own person and her original personality is also restored.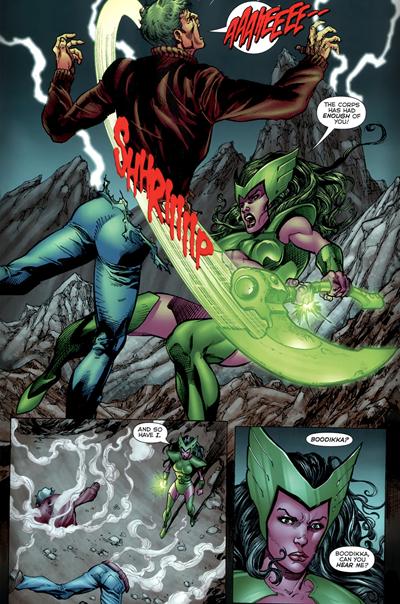 For saving the universe they are al granted the rank of Green Lantern Honor Guards able to police any sector.
The Good
Cover- Both covers rocked! One with its tongue in cheek mention of Immortal combat evoked my favorite fighting game Mortal Kombat. The other showed Hannu wrangling with a bunch of Alpha Lanterns.
Action- Lost of explosions, dismemberment, body jumping it all made for a nice action packed issue.
Art- Great contrast with the colors, things still look good.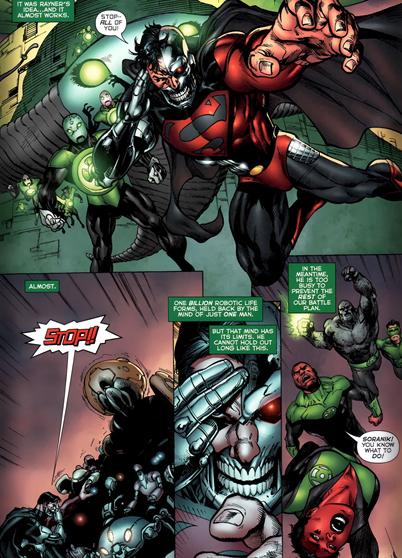 The Bad
Drawn out- This revolt of the Alpha lanterns has dragged on too long. So long in fact I was dying for it to end.
The Ugly
2.8/5