Artist Spotlight #1-Chris Herod
From the moment I saw a piece of Chris's work I was in love! It was bold and refreshing in an art world where everything seems so similar. He was a breath of Fresh air! That's why it's with great pleasure that he's the very first artist that gets the spotlight!
Tell us a little about yourself.
I consider myself a man of faith, husband, father, and visual conduit for the voiceless.
Who's your favorite Black Superhero?
I applaud you for introducing so many Black superheroes that I didn't even know existed! My favorite superhero by far is Brotherman.
Favorite comic book series?
I am truly a child of 80's comic vintage. My favorite comic series was probably the first Dark Phoenix saga, until I picked up X-men years later and found out that she didn't actually die. Watchmen is probably my next favorite, unless they decide to bring Rorschach or the Comedian back to life.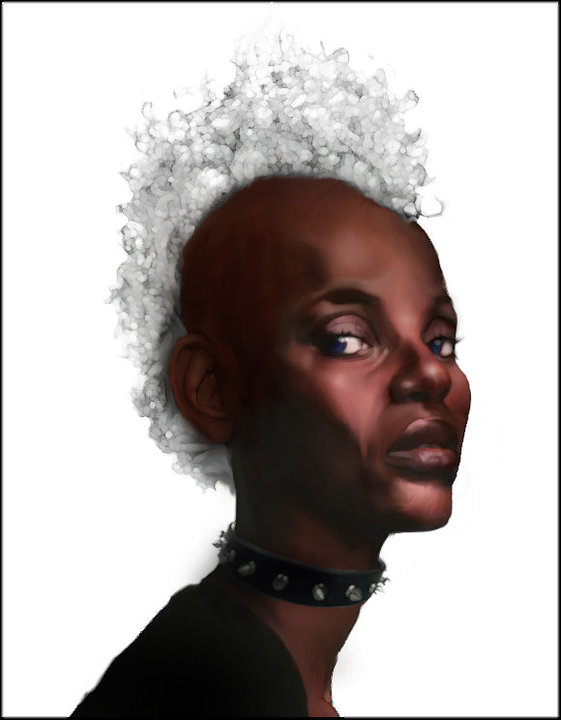 What inspires you? (to Draw)
I am inspired by quite a few things- my faith, my family, literature, political and cultural movements, music- but not limited to these by any means.
Have you ever worked on any projects that your very proud of?
My first gallery show at the South Dallas Cultural Center, curated by renown artist Vicki Meek. The fact that she took interest in my work when I was wet behind the ears; I am awed that she saw something in me worth exhibiting to the world.
Favorite Music while working?
Again, the 80's thing for me- PE, BDP, Eric B and Rakim, Stet, EPMD…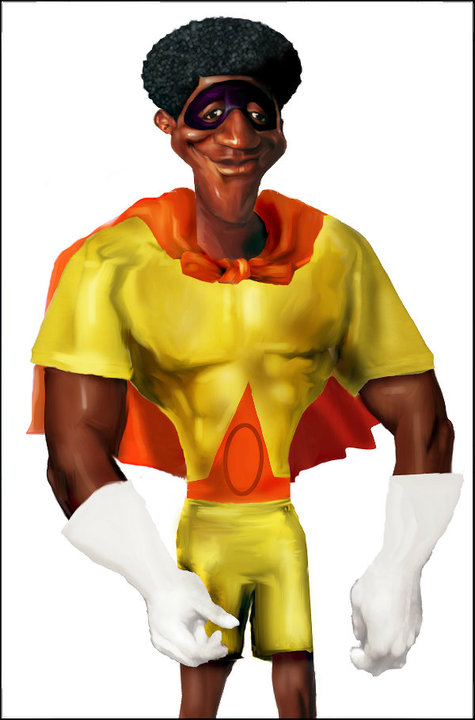 Your art is very 'animated' expression ect, what motivated this style of art?
I think that when you create, there is an element that you explore outside of your own persona. I try to "think" as my characters would, and pose them in ways that communicate their personal worldview.
Are there any artists that have influenced you and your work?
Too many to name!
Phase2, Caravaggio, Case2, Refa1, Emory Douglas, Cey, Dawud Anyabwile, John Byrne, Jack Kirby, Bill Sienkiewicz, Klimt, Charles White, Elizabeth Catlett, Rivera, Siqueiros, Orozco…
Your work is great! Is it self taught or were you formally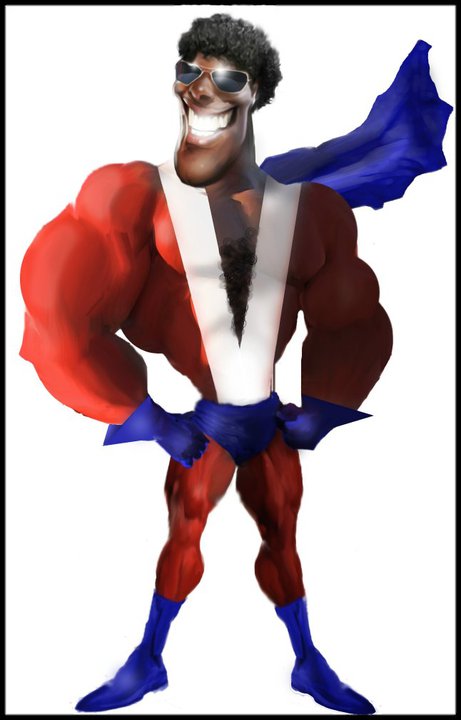 educated?
Thanks! I studied animation at Cal Arts. Before that, I studied on my own and under the tutelage of quite a few gifted artists
Is there anything you like to draw the most?
I like to capture people most of all.
What is your greatest achievement as an artist?
I was one of 20 recently selected to compete in the Bombay Sapphire/ Rush Arts competition held during Art Basel in Miami on December 2-5.
What is the greatest challenge you've faced as an artist?
Most of my challenges artistically are internal. I struggle to stay with a medium and am easily bored once I discover a technique that works comfortably for me. I always have to the urge to expand my vocabulary visually, constantly challenging and pushing myself creatively- often losing continuity in the process.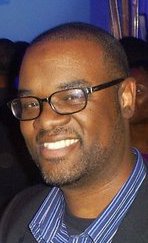 Have you ever experienced Racism in the art world?
I haven't really been anything other than a hobbyist with my work, intentionally. I'm sure I can tell you some stories shortly- now that I am trying to make a mark out there.
What do you think makes an artist successful?
Success for the artist to me means you personify an emcee visually- masterfully conveying your worldview and moving the crowd to action with your work.
Thanks for your Time Chris and all the best in your future endeavors.