New Powerman and Iron Fist
At the end of the Shadowland storyline the New Powerman and the  legendary Iron Fist will embark on a six issue mini series described by Fred Van Lente as a return to form for the former dynamic duo of Marvel.
We want to bring "Power Man & Iron Fist" back as Marvel's premiere buddy action/comedy series, with new villains and new cases for everyone's favorite super-powered PI, and a new dynamic as Iron Fist finds himself paired with the new Power Man, headstrong young Vic Alvarez.
Van Lente also reveals that by the end of  "Shadowland: Powerman"
Vic finds himself working for Daniel Rand's Rand Foundation, which, as part of its new mission, is trying to overturn the convictions of wrongly convicted people.
he goes on to divulge their first mission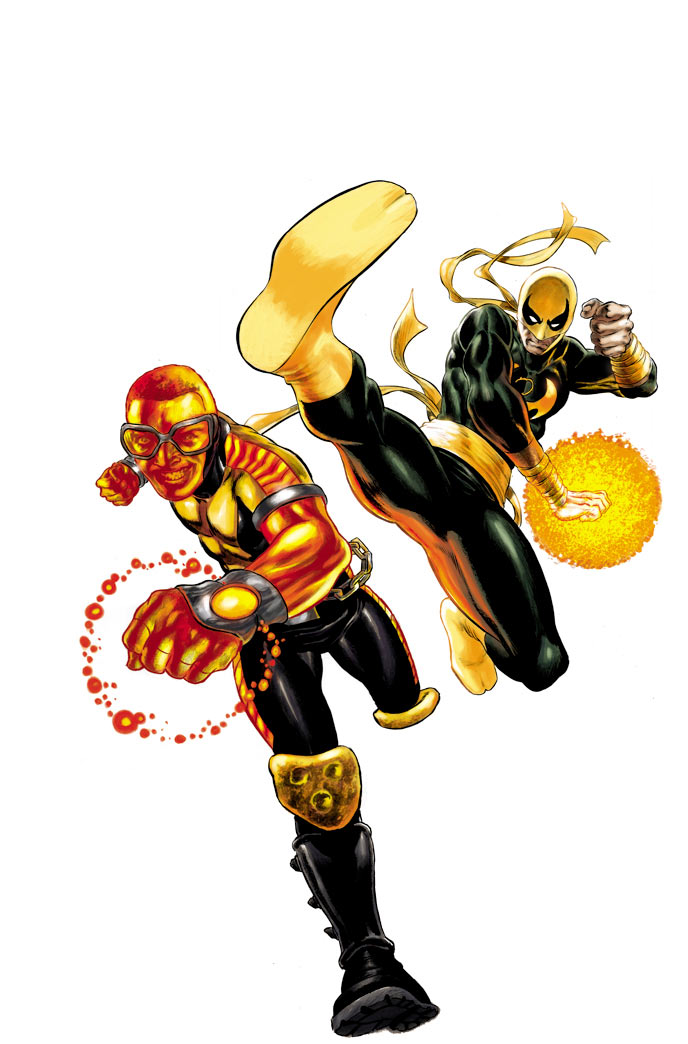 In their first case together, Danny and Vic find themselves having to clear the name of the old PM&IF ally El Aguila, accused – unjustly, he says – of murder. And this case runs them straight into the insane villainy of Don Pagliacci, the Commedia dell'Muerte, and the mysterious, seductive Noir
from the sound of this I shall be buying 🙂
what do you guys think? share your thoughts with us in the comment section below.
For the full Interview and many more details check out CBR