Fashion Emergency: Storm Gets a New Costume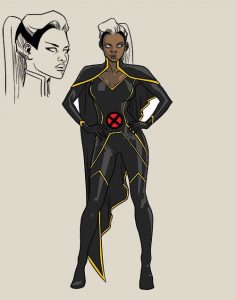 With Jean Grey back…..Storm is set to join her best friend's team and will be sporting some new threads to boot!
"Written by Tom Taylor and illustrated by Carmen Carnero, X-Men Red #7 sports a cover by Jenny Frison that debuts Storms new costume. It's designed by artist Mahmud Asrar. Elsewhere, Taylor himself announced that Storm is officially joining the team with the August issue."
I'm indifferent to what's happening with the X-men right now but the costume does manage to combine modern sensibilities with her debut look.
What do you think of the redesign?
More as it breaks!
[Source: CBR]