Brotherman Comics: A Well Deserved Recognition
The Smithsonian National Museum of African American History & Culture (NMAAHC) announced the inclusion of artwork and memorabilia from the Brotherman Comics series into its Archive collection for use in research and exhibitions. The award winning series; Brotherman: Dictator of Discipline, is called both "historical and unique" by the NMAAHC and the inclusion of the critically acclaimed comic book series in to its collection is a high honor.
The comic book was originally published in 1990 under Big City Comics, Inc. The book was created by brothers, Dawud Anyabwile, Jason Sims and Guy A. Sims. Big City Comics, Inc.; now no longer in operation; was reformed in 2007 as Big City Entertainment, Inc. a publishing and multi-media company with Guy A. Sims as the head writer.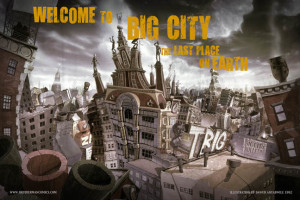 Long regarded as the comic that ignited the Black Independent comic movement, Brotheman is credited as the comic that showed a generation of of black comic book fans and soon to be artist and writers that we can and should be represented in the comic book industry, and we can do it telling our own stories, and we can do it on our own. The success of comic companies like Milestone, Ania, and Kamite Comics, and of comics like Tribe, Icon, and Purge can be attributed to the impact this comic book made on not only the comic book world, but African American culture as a whole.
The National Museum of African American History and Culture opened in 2016 as the 19th Smithsonian Institution museum and is the only national museum devoted exclusively to the documentation of African American life, history, and culture. The Museum has collected more than 36,000 artifacts and nearly 100,000 individuals have become members.
Congratulations to the Brotherman creative team and Big City Entertainment, Inc. on this prestigious inclusion and for your overall contribution to the African American community.