Tribal Tuesday: Tribe #2 Art
Welcome to a new section that I've had floating around my head since before worldofblackheroes.com began in 2011. Tribal Tuesdays will take place the last tuesday of each month (God I hope I remember) and talk about or highlight art, cards etc from Larry Stroman and Todd Johnson's Tribe from the 90's which began life as an image title before being published under AXIS then just disappearing alongside it's creators.
First up is this sketch page from Tribe #2. I'm highlighting this issue because I honestly believe the best art of Stroman's career was illustrated during the "Tribe" series. I can hear the X-factor fanboys whining but as an avid critic of Stroman on the Lucas Bishop series I wanted to point out the masterwork which is on display here.
The colored page really doesntdo Stroman's line work justice. The stylized and detailed work on Outcold's armor is a thing of sheer beauty. Which leads to my other thought…I would love to get Tribe #1 and #2 in just inks…no color just in the black and white perfection which is Stroman's epic and legendary style.
Bask in the glory of Larry Stroman's art from Tribe #2 here and drop us a comment on your thoughts on the series, it's potential and it's legacy. Until next time!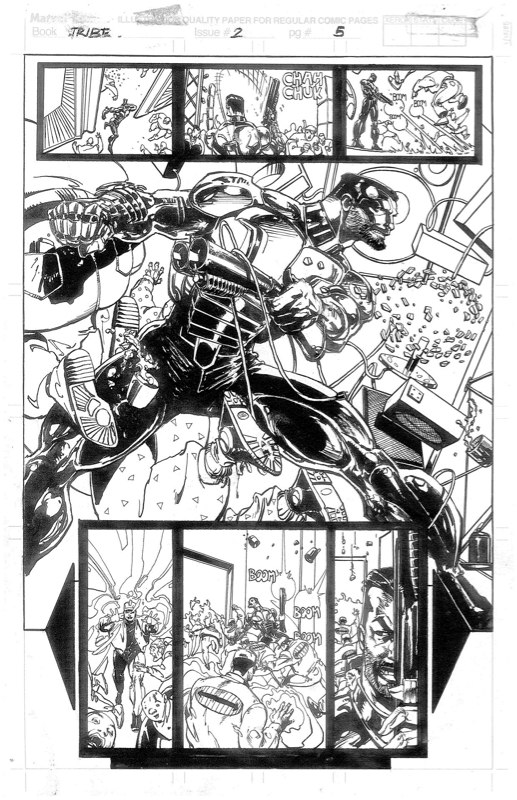 #bringbackTRIBE