Meet Spider-Man Homecoming's Mary Jane Watson!
Hold on to your hats true believers, Zendaya, the Bi-racial multi-talented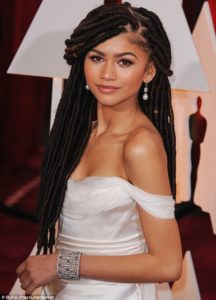 beauty has been cast as "Mary Jane Watson" the love interest of Peter Parker/Spider-Man.
"The Wrap reporter & Heroic Hollywood editor-in-chief Umberto Gonzalez is reporting that the nineteen year old singer & actress will actually be playing Mary Jane Watson in the Jon Watts directed film hitting theaters next summer."
This would be an interesting turn of events as Spider-Man: Homecoming tries to differentiate itself from the Spider-Man movies before it.
Spider-Man: Homecoming is set to swing into theaters on July 7, 2017.
[Source: Heroichollywood]