Meet The Independents: Hannibal Tabu
This week on Meet the Independents!
Writers write. Whether it be comics, novels, children's books, menus, greeting cards or fortune cookies. It is natural and instinctual. It is what they do. When looking at the body of work our next individual has done don't be surprised by it, but instead be surprised at what he hasn't done yet!
• Introduce yourself for our readers.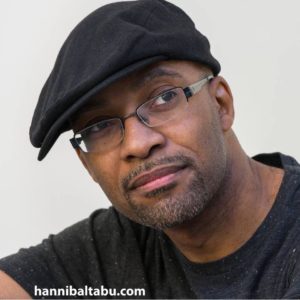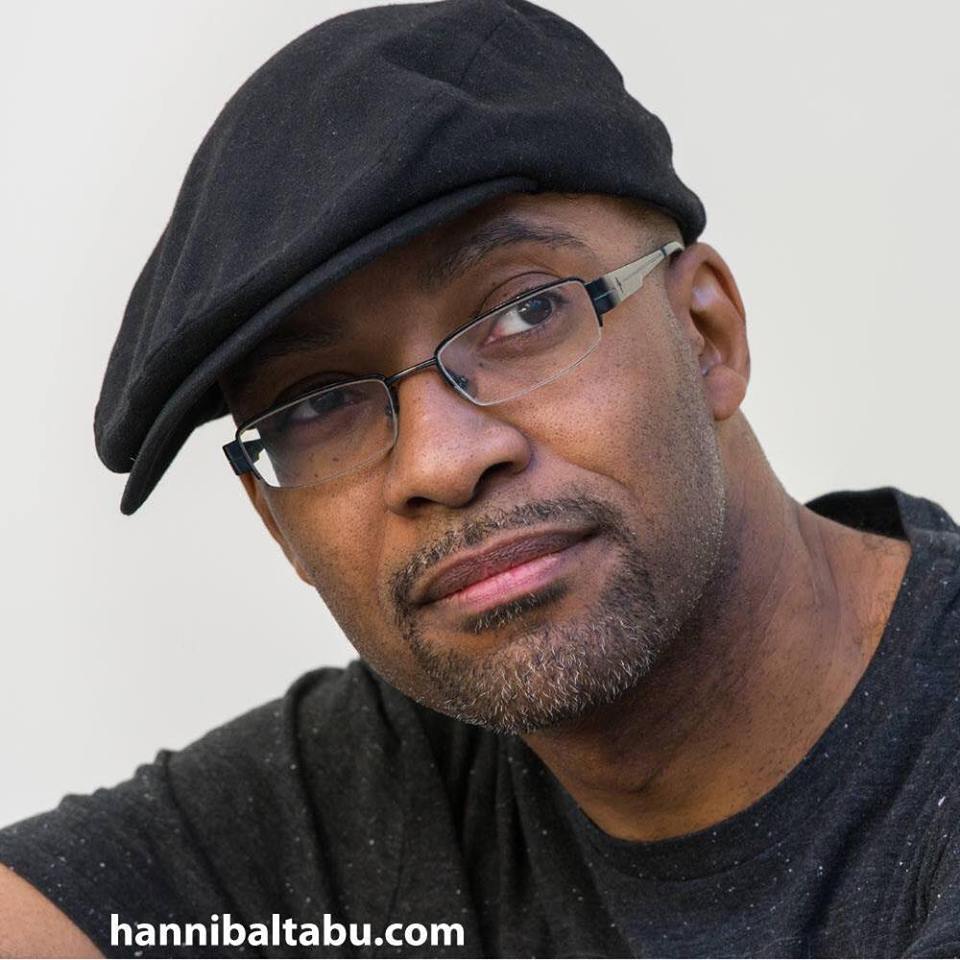 I'm Hannibal Tabu. I write a weekly reviews column for Comic Book Resources called The Buy Pile. I won the 2012 Top Cow Talent Hunt. I've written three source books, definitive guides to properties, for Aspen Comics. I'm writing a weekly superhero web comic with Quinn McGowan on the website of our studio, The Operative Network. I've written some other works, including two fantasy novellas for Stranger Comics and New Money for Canon Comics. I'm a husband, father, son, brother, friend, jerk, DJ, vocalist, podcaster and general bon vivant. Everything you need to know about me can be found at hannibaltabu.com
• Who were your early influences?
George Lucas. Douglas Adams. Prince. Octavia Butler. Christopher J. Priest. Sting. Dwayne McDuffie. Alex Haley. Paul Levitz. Larry Hama. C.S. Lewis. Stevie Wonder. Frank Herbert. Stephen King. Jack McKinney. Public Enemy.
• What project are you currently working on?
I have a few. My weekly web comic, "Project: Wildfire — Enter Project: Torrent" started the day after Groundhog's Day. I'm writing "Soulfire: Protector of The Light," a prose novella for Aspen Comics based on one of their properties and I have a second one, "Fathom: Out of the Blue and Into The Dark" coming this fall or winter. I have edits for my third novel, Rogue Nation, sitting on my desktop since about 2013.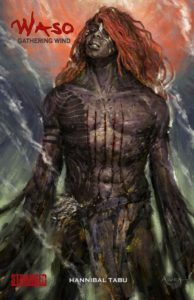 • What books did you collect or read growing up?
The first comic book I remember that got my attention was Superboy and the Legion of Super-Heroes. The Great Darkness Saga remains in my head as a major point where I looked at comics like, "Whoa."
I devoured the Chronicles of Narnia, the entire series of Robotech novels, Starship Troopers, 1984, Animal Farm, lots of Stephen King books, and the Thrawn Star Wars novels. I had a complete run of Larry Hama's G.I. Joe series and the Simon Furman Transformers run. I read the newspaper on a daily basis and I liked to follow what scattered science fiction I could find in Memphis in the 1980s.
• Who do you think are the top five black superheroes out there and why?
Will Power. Project: Wildfire. Stealth. Brotherman. Paragon from One Nation.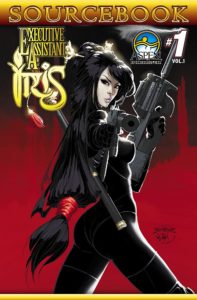 Why? They're all Black owned, Black created and have shown an endurance, an ability to sustain themselves in the minds of an admittedly limited fandom. Will Power has amazing visual design. Ditto Stealth. Wildfire is a character with so many layers. Brotherman is everything people want from Luke Cage, but more genuine. Paragon asks important questions about power and society, stuff echoed in that Black Kickstarter.
• If you could rewrite any character out there who would it be and why?
The Blue Marvel. Oh, the wonders I could show you …
• Given the success of books like Concrete Park and Ajala: A Series of Adventures, what other books do you see having mainstream appeal?
I'm not sure that's a fair question. If "mainstream appeal" is "stuff white people will like," I don't know what to tell you because I can't explain what white people will or will not like. If you're talking quality, as noted, give me One Nation, give me Niobe: She is Life and Project Wildfire and Street Team and Corsairs and Dusu, Midnight Tiger and Miranda Mercury and Five Weapons. Watson and Holmes. Stories that mean something. That's what I feel has literary appeal, lasting appeal. I can't speak to pop sensibilities.
• Which medium do you think holds the most success for Indy creators, Webcomics or the traditional print books?
The lowered overhead of digital comics is the way to go for most people, I believe. Printing only what you can sell at conventions and to retailers where you have a relationship. We have to look at our definition of success — nobody is gonna become Mark Millar or Bendis in the space of a year. They didn't, so neither will anyone else.
• If there were anything you would say to someone looking to get into the comic industry; especially a person of color; what would it be?
I have done multiple presentations (like this one: https://twitter.com/hannibaltabu/status/690676036250501120), so I'll say it again: finish things. Improve your craft. Become competitive with the best stuff on the stands. Pay for what you can't do at an amazing level with whatever you have to offer. Don't give up.
• Is there anyone in particular you would like to work with on a book?
Jamal Igle. Christopher J. Priest. Denys Cowan. MD Bright. Ashley Woods. Jim Calafiore.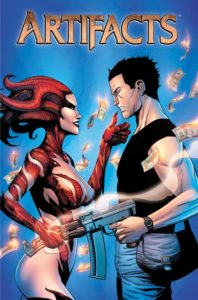 • What is the biggest obstacle that Indy creators must overcome to be taken seriously alongside mainstream companies like Marvel and DC Comics?
Not being competitive enough. They think, "good enough." That's never the right answer.
• Why do you think it's so hard for Indy creators to get mainstream coverage?
If a site covers No Name Comics, they get forty page views, meaning forty sets of advertiser impressions. If a site posts, "10 reasons why Wolverine should shave his back hair," they'll get twenty thousand page views. That's business. The key is building your own brand, building your own audience, so they have to come to you.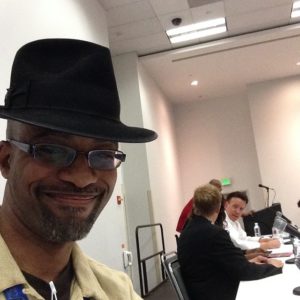 • Name three independent books that you would like to see as movies.
Brotherman. Project Wildfire. The Untamed.
• Why do you think it's important to have Black Superheroes?
I'll answer that with this link: https://twitter.com/kangaroodiaries/status/687391980465225728 — yes, it's a space janitor who sacrificed himself for a white woman he barely knew. To a kid in the toy aisle, that doesn't matter. All he knows is he can play with something that looks like him, he can find his stories in a toy that looks like he does. Superheroes are myth. We deserve that too.
Check back next week as we continue to MEET THE INDEPENDENTS!
If your a black Indy writer or have a series starring a black protagonist then send us an email at Worldofblackheroes@gmail with the subject "Meet the Independents" for your chance to be the next indy spotlight!
Worldofblackheroes where indy creators get mainstream coverage, BELIEVE IT!