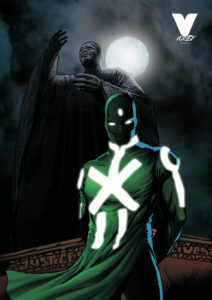 Publisher: Vortex Comics
Created by: Ibrahim Ganiyu
1st Appearance: ICS,  2012
Nationality: Nigeria
Team affiliations: None
Legal status: Unknown
Height: 6 FT 2            Weight: Undefined
Powers: (Mostly unknown) Telepathy,  Teleportation,  Invisibility,  Immense strength, speed, Healing
Biography
Some say he's avenging the evils done to him in the past becoming the unknown masked avenger, some call him okara Madu, Okara Muo (Half human , half spirit) , the corrupt say he is a demon which has come to claim their souls. The people know him as June XII, he is not a Vigilante, he is not a super hero, he is justice in the flesh. Where evil lures he's the light that brings order.
His powers and nature of this phenomenon are unknown, he is only seen when he chooses to be seen, his quest to bring equality and justice cannot be wavered, the only current force that can stand between him and his goal is another unknown element "The Man in the Red   shirt"
The concept of June XII is powerful as it tackles contemporary problems we face today in     Africa, Nigeria. With the government, law and so much others, it was birth from the constant groans for change and a deliverance from the canker worm called corruption. Thus, June XII was born.