Meet The Independents: Chyna McCoy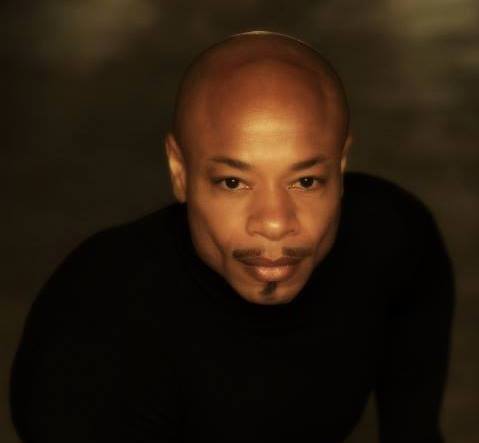 Our next creator may look familiar to some, but if not let me run down this young man's credentials! He has 34 acting credits, 16 stunt credits, 3 Miscellaneous Crew credits, even has 1 credit for working in the Music Department and 1 for a film done himself. Did I mention these were his Hollywood credentials? Remember the Matrix and the Matrix Reloaded? Yep he worked in those! How about Love and a Bullet or The One? Yes and yes! And now he and his company; Silveraxe Comics has brought to us a new breed of superhero!
Check him out!
1. Introduce yourself for our readers.                                                                                                                                                                                                                                         My friends call me Chyna so in that case, you may call me that as well.. Most people know me for working on The Matrix Films as Morpheus's action fight double while others know me from creating one of the most fierce and savage Super Unnatural Heroes of our time BAYNE.
2. Who were your early influences?                                                                                                                                                                                                                                      Some of my earliest influences were Werewolf by the Night, The Rhino. Dracula the Marvel Comics. Morbius, Marvel as well. Juggernaut. But mostly I grew up on Vampires and Werewolf films.
3. What project are you currently working on?                                                                                                                                                                                                                          Right now I am in the midst of working on my 2nd issue of Bayne and the 2nd issue of the Bayne Mini Comic which is 14 pages long for each book.
4. What books did you collect or read growing up?                                                                                                                                                                                                                    I mostly collected all Marvel Comics as well as a few DC but not too much on the DC.
5. Who do you think are the top five black superheroes out there and why?                                                                                                                                                                          For me I think it's the typical list because the other Black Heroes story and characters don't get the recognition or push like they should so they get back-burner status. But I would say, Black Panther. Power-man. John Stewart. Cyborg. The Falcon.
6. If you could rewrite any character out there who would it be and why?                                                                                                                                                                                  None of them really but if I had a choice probably Superman because with that kind of power there is no reason so many Villains and heroes can get the upper hand on him in combat..
7. Given the success of books like Concrete Park and Ajala: A Series of Adventures, what other books do you see having mainstream appeal?                                                              Bayne for sure. Purge. Content by KAOS. CelFlux.
8. Which medium do you think holds the most success for Indy creators, Webcomics or the traditional print books?                                                                                                            Traditional Print Books I truly believe Print Books are a treasure and will never go out of style. People like holding and owning material.
9. If there were anything you would say to someone looking to get into the comic industry; especially a person of color; what would it be?                                                                           I feel especially being of color. Stay steadfast. Tenacity. Persistence. Consistence. No fear. Continuous grinding. And most of all stay focused on your dreams 24/7.
10. Is there anyone in particular you would like to work with on a book?                                                                                                                                                                          Probably my number one fan if I were to collaborate with would be Jay Reed. Great Style.
11. What is the biggest obstacle that Indy creators must overcome to be taken seriously alongside mainstream companies like Marvel and DC Comics?                                                        Not to compete with Giants but to walk with them as equals. This is also my motto from my company SilverAxe Comics.
12. Why do you think it's so hard for Indy creators to get mainstream coverage?                                                                                                                                                          Because Giants like Marvel, DC, Dark Horse and many others have already saturated the market so everyone has already grown on these characters and their stories and with no new content really being let in, it's hard for Indie creators to get a good foothold in the Comic Market.
13. Name three independent books that you would like to see as movies.                                                                                                                                                                         Bayne. Celflux. Brotherman. Uzan.
14. Why do you think it's important to have Black Superheroes?                                                                                                                                                                                              I feel in today's time or any time, it's good to see yourself through a Hero's eyes which you can relate to and which looks and sounds like you. I grew up with Spiderman and many others but they weren't me, so relating to them was out of the question. We need more relatable Characters in which our children can look up to and admire instead of always seeing the white face saving the day with a black sidekick.
Find out more about Bayne here