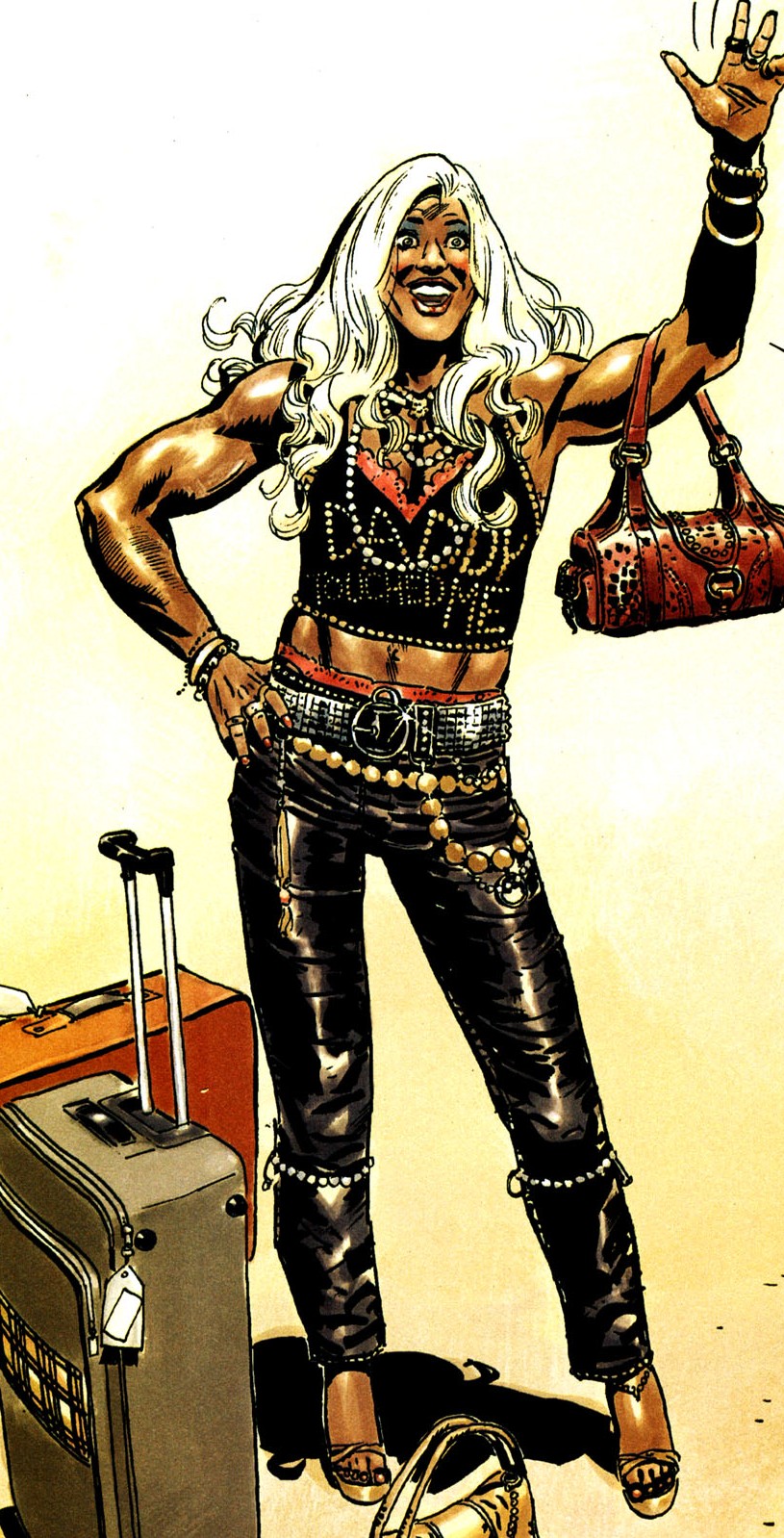 Created by: Garth Ennis
1st appearance: Punisher presents: Barracuda #2

Nationality: American
Legal Status: Unknown
Relatives: Unknown
Group Affiliations: US Army

Height: 5"9"      Weight: 190 lbs
Eyes: Brown        Hair: Black
Skills and abilities: Trained in armed and unarmed combat by the US army.

Powers: none
Weapons: He typically uses a variety of guns,rocket launchers etc.

Biography

Old friend of Barracuda they met while they were both serving in the United States Army. When Barracuda planned a coup of Leopoldo Luna's crime operation, he was contacted so he left his army post to be with Barracuda [The Punisher Presents: Barracuda #2].
Once in Santa Morricone he started a relationship with Leopoldo Luna. He was forced to defend the compound when they were attacked by an opposing army [The Punisher Presents: Barracuda #3].  The next day while on a hellicoper ride with Barracuda and Leopoldo, the latter tried to have them killed. When fifty showed the homophobic Leopoldo his genetalia the villain was driven mad by what he had done. Along with Baraccuda they faced down an impending army. In the battle Fifty was killed [The Punisher Presents: Barracuda #4-5].