Zoe Saldana goes Green for "Guardians of the Galaxy 2"
While there is no debate that the Captain America: Civil War trailer and the first glimpse of Black Panther ruled the internet while most Americans were busy celebrating the annihilation of the Native American via "Thanks giving". Me and many of you missed Zoe Saldana's twitter post of the picture below: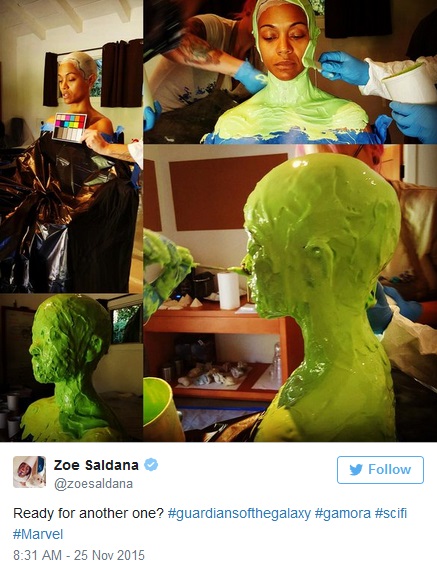 According to CBR: With the "Guardians" sequel reportedly not scheduled to start production for a few months, this is likely an early makeup test for the film, which is scheduled for release on May 5, 2017.
What do you think ?
Are you excited for Guardians of the Galaxy?

Sound off below 
More as it breaks!