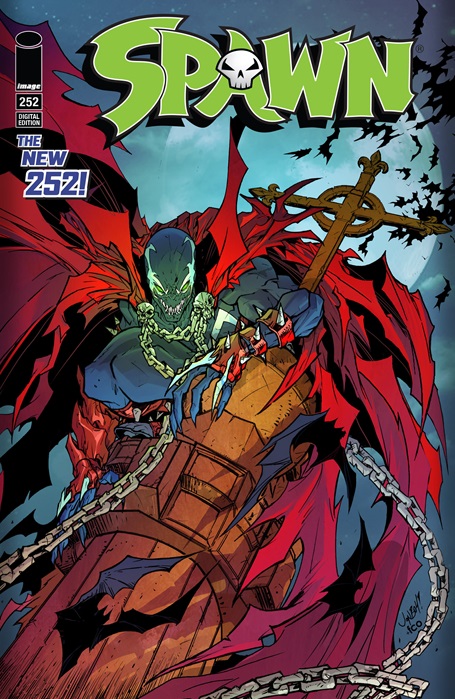 Al receives a message from God, but goes to see a palm reader instead. Old enemies resurface.
Summary
Al Simmons awakens screaming as memories of all those he killed rush back to him. In hell Wanda and Al's son are still safely sequestered away avoiding the demons who want to destroy them. After meeting with his "handler", he's given the revelation that his costume is composed of his victims from his time as an assassin. The government also realizes that Al Simmons is back
The mysterious clown from last issue also makes reappearance from the shadows.
What I thought
Slick, stylized best describe this month's cover featuring Al Simmons back in live and living color! It was also amusing of Todd and company to put the New 252 on the cover clearly as either homage to DC Comics now defunct New 52 branding or as a mockery. This issue was filler though, which is unfortunate since it started out so well balanced. Having the government find out about Al gave me a very Buffy season four vibe with the initiative. The world of science vs the world of the supernatural is always entertaining. Jonboy's art is as lovely as ever with only a minor complaint. All the black women look way too similar for my taste. Wanda and new black Military lady all look like the same person with different clothes. It's a small nitpick but could be problematic as things continue to escalate. This book is also quite violent so keep the young ones away.  Overall this filler issue was average at best so we give it 2.5/5 stars