Black Superheroes join the Uncanny Avengers this January!?
ComicBook.com reports that Marvel plans to launch a new "Uncanny Avengers" series with Rick Remender and artist Daniel Acuna this January, the lineup includes more variety than the last especially as it relates to black superheroes.
From Newsarama:
spinning out of the events of "AXIS." The new line-up of characters brings over Scarlet Witch and Rogue from the current "Uncanny Avengers," and adds Quicksilver, Vision, Brother Voodoo, Sam Wilson and Sabretooth to the roster. 

"AXIS" scribe Remender mentioned in August that there were plans for a new series spinning out of the event, and it certainly looks like "Uncanny Avengers" could be that book — though it's more of a relaunch than it is something brand new.

"'AXIS' will lead to a whole new book that I'm writing that will have a number of characters who are very changed from the story," Remender said in August of the mystery title. "I don't want to give anything away, but the Inversion isn't going to be completely wrapped up. There's not going to be a perfect bow on this story by the end of things. It'll be a nice conclusion to the immediate threat, but there will be some very interesting aspects of the Inversion moving forward into new stories in the Marvel Universe in a handful of titles."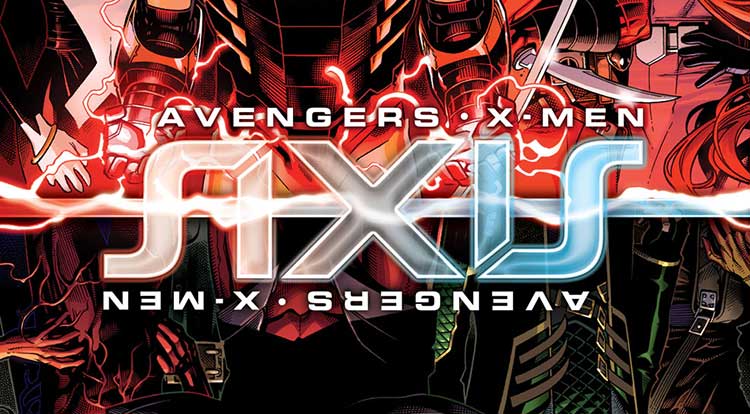 Color me excited by this new Uncanny Avengers lineup as the return of Jericho Drumm is long overdue! It's also nice to have the now high profile Samuel Wilson/New Captain America added to yet another team. Fans will remember that Samuel will headline his own ongoing series "New Captain America" and "Captain America and the Mighty Avengers". I guess my busy schedule of fatherhood, studies and teaching will get a whole lot more hectic with AXIS almost upon us and the drama that will undoubtedly ensue. I'm also excited for AXIS since the whole Onslaught reveal back in the late 90's was a definite high point of my fanboy life. The execution especially the "Onslaught Marvel Universe" finale left allot to be desired but the combination of Red Skull with the powers of Onslaught has me giddy with the possibilities.