Sexy Gamora poster from the upcoming Guardians of the Galaxy Movie!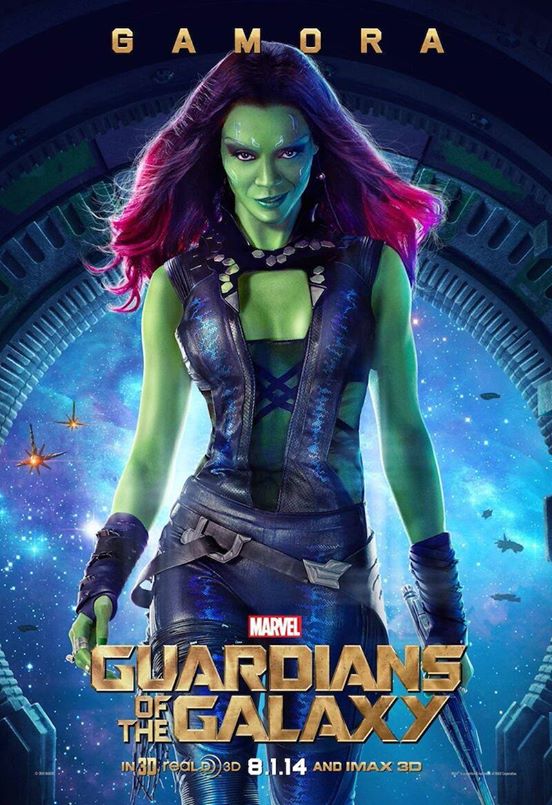 I picture is worth a thousand words so all I have to say is Zoe Saldana is smoking hot and rocks the galaxy as Gamora! I've also found a new trailer which you may not have seen check it out below and let us know your thoughts:
Guardians of the Galaxy is an upcoming American superhero film based on the Marvel Comics superhero team of the same name, produced by Marvel Studios and distributed by Walt Disney Studios Motion Pictures. It is intended to be the tenth installment in theMarvel Cinematic Universe. The film is directed by James Gunn, who wrote the screenplay with Nicole Perlman, and features anensemble cast including Chris Pratt, Zoe Saldana, Dave Bautista, Vin Diesel, Bradley Cooper, Lee Pace, Michael Rooker, Karen Gillan, Djimon Hounsou, John C. Reilly, Glenn Close, and Benicio del Toro. The film is scheduled to be released on August 1, 2014 in the United States, and will be released in 3D andIMAX 3D.
What do you think of the trailer and poster?

Sound off below!
More as it breaks!