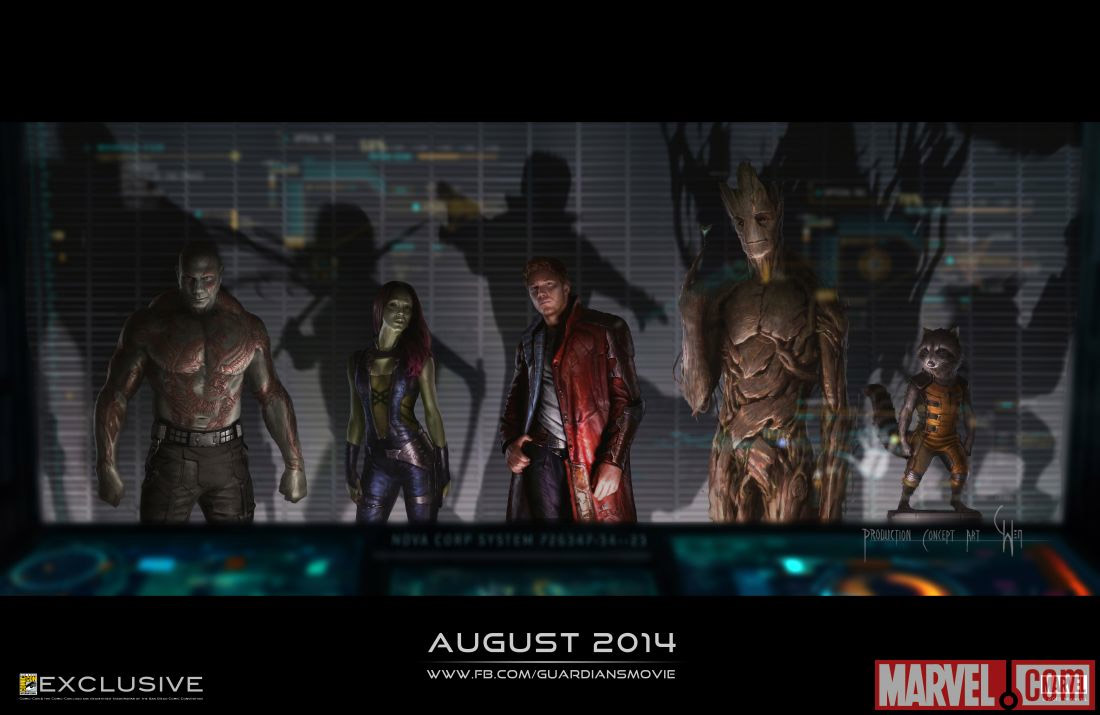 At SDCC Marvel unveiled it's full cast for Guardians of the Galaxy along with some sweet concept art. Also Djimon Hounsou will play one of the villains in "Guardians of the Galaxy" as you'll remember Zoe Saldana will play Gamora the deadliest woman in the galaxy.
the official announcement of the film's cast: Chris Pratt as Peter Quill, aka Star-Lord; Zoe Saldana as Gamora, Dave Bautista as Drax the Destroyer; Lee Pace as Ronan the Accuser; Michael Rooker as Yondu; Karen Gillan as Nebula; Djimon Hounsou as Korath; Benicio del Toro as The Collector; John C. Reilly as Rhomann Dey; and Glenn Close as Nova Prime.
Who's Korath? "Korath the Pursuer was a Kree cyber-geneticist, former member of the Kree Starforce- he's stronger than a normal member of his race, his armor allows flight and brainwave tracking. In addition to this he's a master of alien martial arts"
They also detailed the lineup of marvel's 2nd phase:
"Thor: The Dark World" opens Nov. 8, followed by "Captain America: The Winter Soldier" on April 4, 2014, "Guardians of the Galaxy" on Aug. 1, 2014 and "The Avengers: Age of Ultron" on May 1, 2015, closing out Phase Two of the Marvel Cinematic Universe.
and to close things out the logo for the next Avengers movie: