Avengers: Children's Crusade #3 Review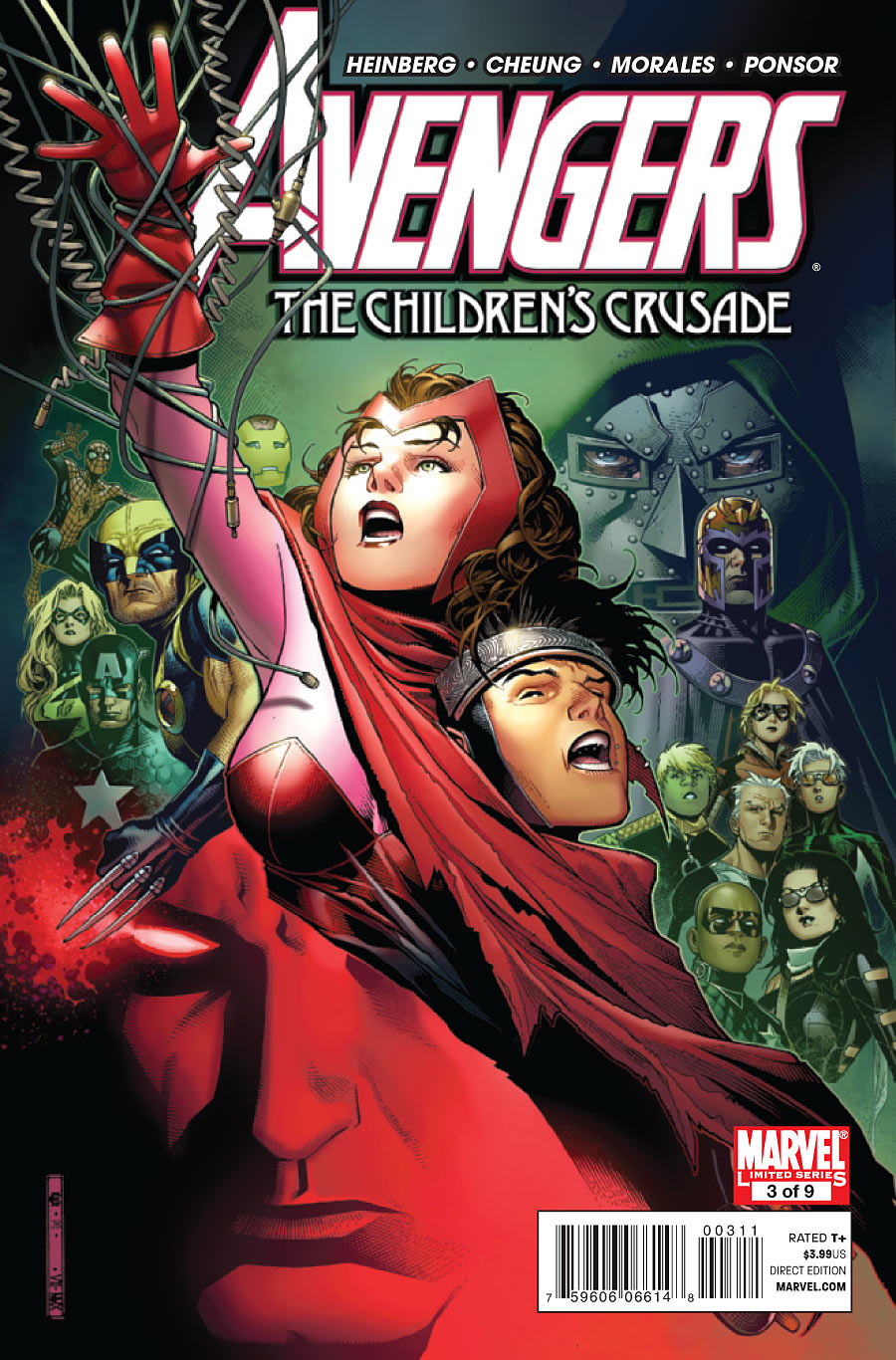 THE RETURN OF WANDA MAXIMOFF! The search for the Scarlet Witch is finally over as the Young Avengers find Wanda. But is she a hero or a villain? Is she still the Scarlet Witch? The battle over Wanda rages on as Avengers go up against the Young Avengers, Magneto clashes with Quicksilver, Wonder Man battles Wolverine, and the most powerful villain in the Marvel Universe conspires against them all so that he can possess Wanda himself. 
Summary
In Transia the Young Avengers along with Quicksilver and Magneto realize that Dr. Doom has the scarlet witch and make plans to storm Latveria to rescue her. Wiccan tries to sneak off but gets stopped by his teammates. The Avengers try to use Wonder Man to track down Wanda while Wolverine plans to kill her. Wiccan manages to sneak away later on and gets caught by Dr. Doom who is about to wed the Scarlet Witch!
What I thought
Interior Art and cover were great. The Young Avengers were all characterized well along with Magneto. I also liked the accessibility of this issue as we got a quick back story of Dr. Doom and why the avengers would be so desperate to locate both Wiccan and the Scarlet Witch. Wolverine's reaction to the whole thing was spot on and the avengers bringing in Wonder Man was a lovely touch tied into continuity heaven! Patriot was the voice of reason throughout the whole thing which was a nice touch. The relationship of Wiccan and Hulking also got great mileage and showed how dearly they care for each other without things getting cheesey.
Also gotta love that lat page! 4/5