Miles Morales and Peter Parker: Spider-Men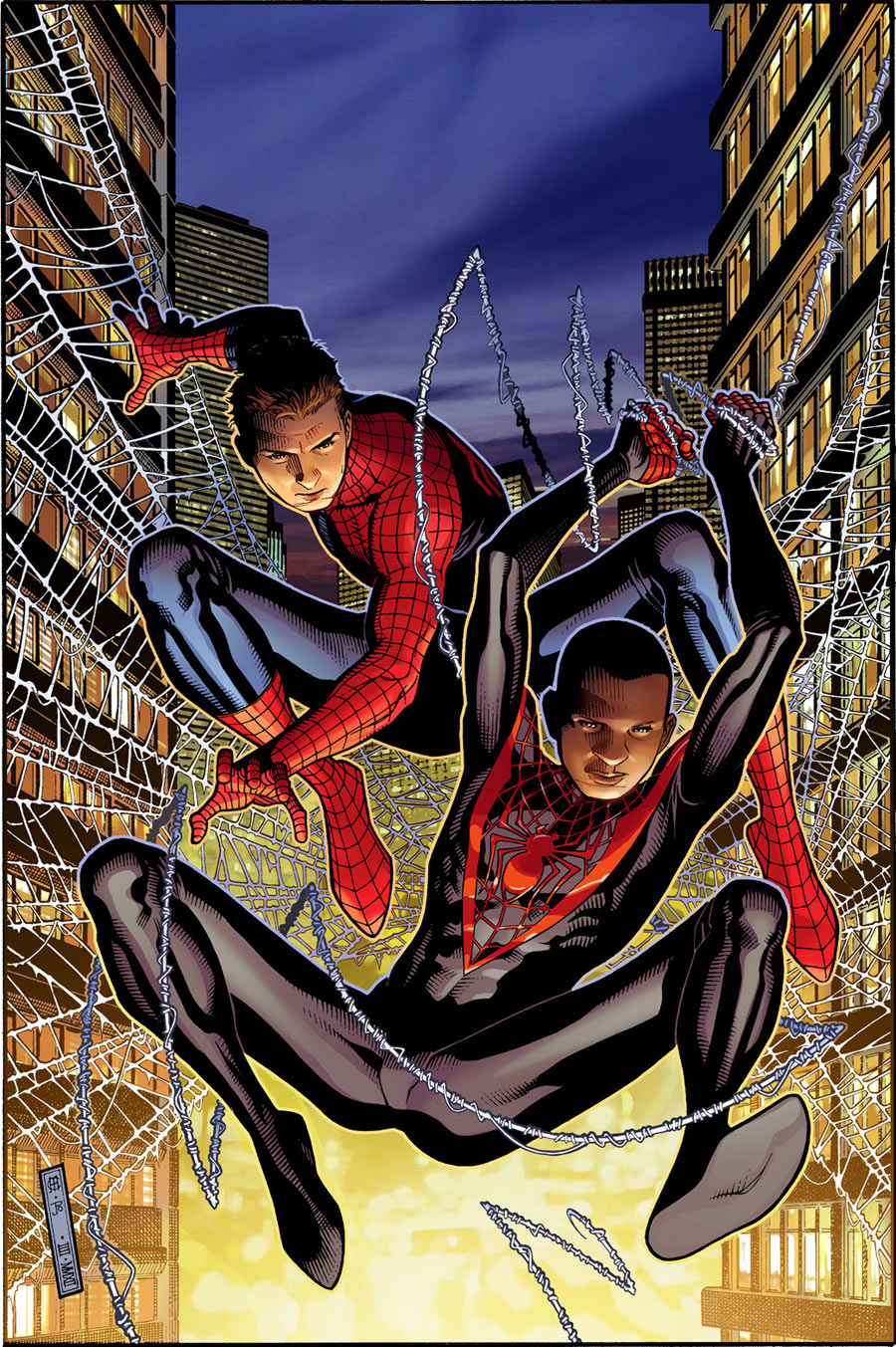 Marvel comics has been teasing the "Spider-Men" for awhile now and thanks to NYDailynews we have confirmation that Miles Morales the new ultimate Spiderman will be teaming with the original web slinger Peter Parker.
To celebrate the 50th anniversary of Spider-Man, Marvel Comics is bringing together its two versions of the iconic character — one who is white and one who's bi-racial — in a meeting that fans never thought would happen. 

A new five issue mini-series, "Spider-Men," available starting in June, uses a common villain to bring the two heroes from different alternate realities: Peter Parker, the one known to generations of fans since he was created by Stan Lee and Steve Ditko in 1962, and Miles Morales, who was introduced last year in the company's Ultimate line. 
More as it breaks and you can certainly look for a review when this hits
[Source: nydailynews.com]