Bishop's Big Screen Debut!
Without any delay ladies and gents here's the very first look at Bishop from Bryan Singer's upcoming X-men Days of Future Past movie set for release in May 2014! The actor is Omar Sy who we earlier speculated could be playing  Prodigy/David Allayne, Windshear, Anarchist/Tike Alicare,  Jesse Bedlam, Shola Inkosi, Tag/Brian Cruz, or Christopher Muse  before it was confirmed he was playing Bishop by Bryan Singer.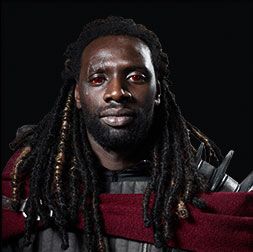 What do you think of Bishop's big screen debut look?
Sound off below!
More as it breaks!
[Source: Superherohype]