Blackwing and Troublemaker Preview
Here's a polished look at Blackwing and Troublemaker…one of the the projected six one shots generated by the Lucius Hammer…I, Hammer storyline.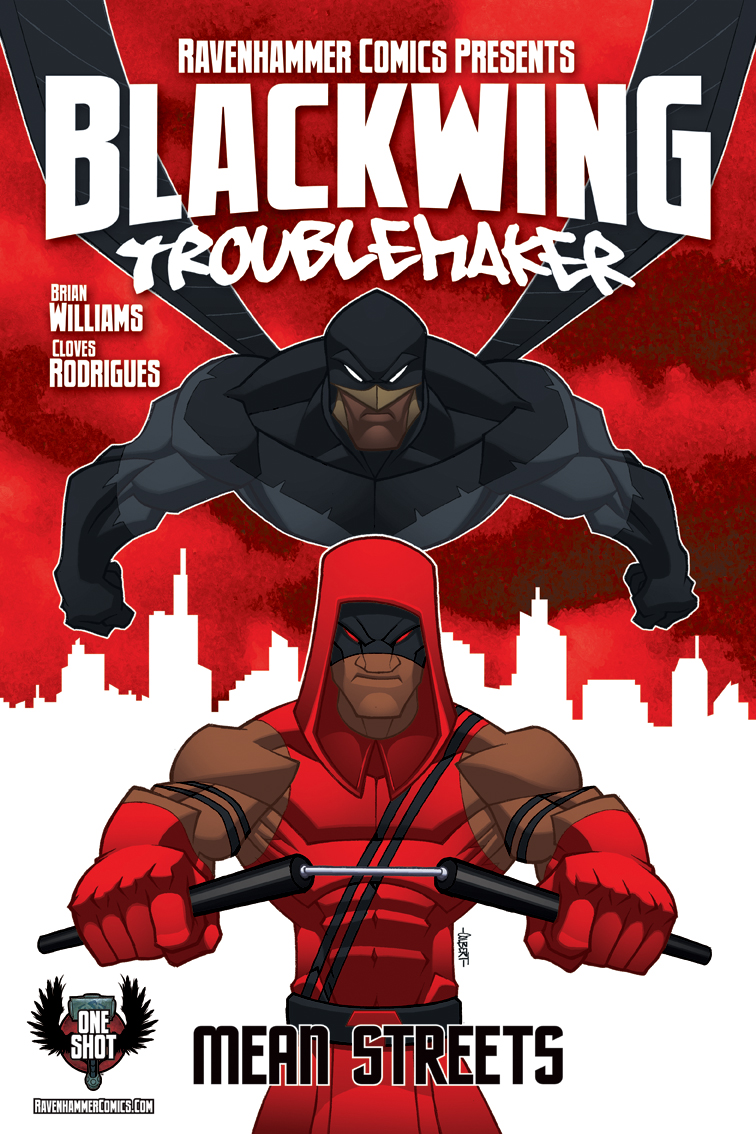 Some of you noted the batman and robin similarities when the first Blackwing and Troublemaker sketches hit the net. When series creator Brian Williams was asked about it, this is what he had to say.
"Blackwing and Troublemaker is is indeed a homage to Batman and Robin and asks the question "what would have a sixties blaxploitation Batman series been like in the hands of a dude like Gordon Parks Jr or Marvin Van Peeples Sr.?"
These characters, although they are a variation of Batman mythos, also have their own mystique and charm which you will soon get to experience for yourself this summer when we release the one shot in August.
Blackwing and Troublemaker meet my main character Lucius Hammer during the civil rights struggle in a program for black superheroes called The American Guardians."
The second issue of Lucius Hammer and Harlem Shadow will be going to press by the end of June while And the Blackwing and Troublemaker One Shot will be available in August.